Kinder Morgan (KMI) is about to soar again today. The pipeline won approval to triple its pipeline capacity to ~ 890,000 bbl/day.
Watch Enbridge (ENB) and ETP.

If OPEC and the non-members agree on something today, KMI and energy stocks will soar. Oil rallied to $48/bbl.
<!== INSTRUMENT %% %60% ==!>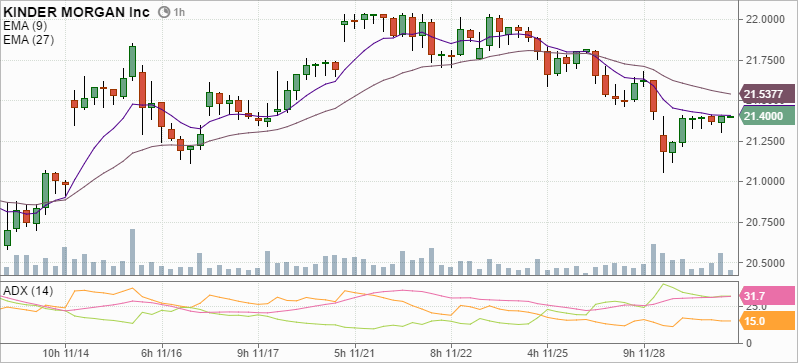 Enbridge:
<!== INSTRUMENT %% %60% ==!>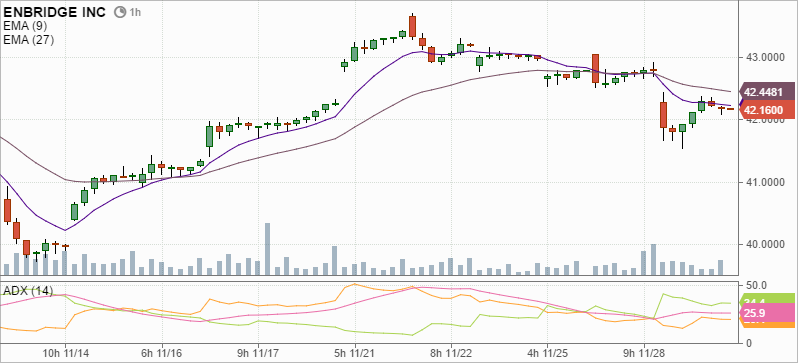 Kinder Morgan still has high debt levels it must manage. This is the single biggest risk for the firm. Its positive outlook depends on energy prices improving. Fortunately, the company generates strong positive cash flow. Its backlog is healthy and is enough to reduce the company's debt. Richard Kinder is the biggest shareholder.
Rising rates are a second risk factor. A minimum 25 bp hike this year will follow with more hikes next year.