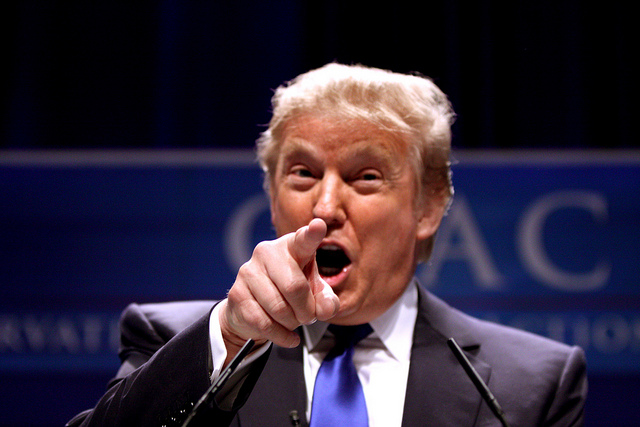 The leading Republican candidate for president and billionaire, Donald Trump, has been in hot water not only for saying things about people like John McCain and Mexicans, but also for disclosing where his some of his money comes from. If these events weren't bad enough now he put forth his economic plan for presidency.
According to CNN, Donald Trump said, "I will be the greatest jobs president that God ever created." He wants to be known as the "jobs president," and that will be his number one priority. One way he claims he can bring jobs to America is to have heavy tariffs on China and Mexico. By doing this it will bring some jobs back that have been lost when manufactures moved to those countries. Another idea is to not raise the minimum wage. He doesn't think the federal minimum wage should be raises where it is now, $7.25. these are just two ways Trump will boost jobs if he is president.
For more presidential updates, click here.