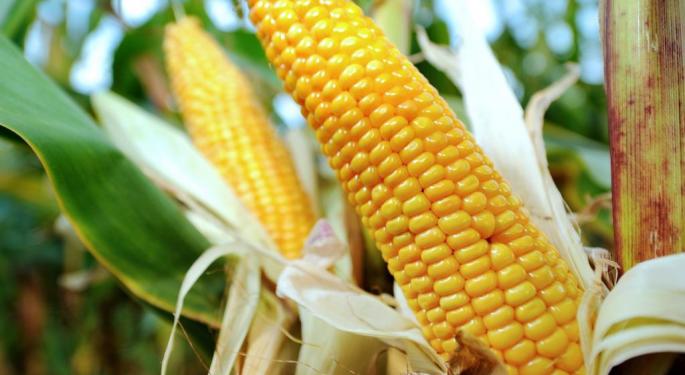 Bloomberg reported Tuesday that Potash Corporation of Saskatchewan (USA) POT 10.44%, the world's second largest producer of fertilizer, is in talks with Agrium Inc. (USA) AGU 5.92% over a merger.
Bloomberg added that the talks are preliminary and there is no assurance that a deal would be reached.
Shares of Potash were trading higher by more than 11 percent at $17.82 early Tuesday afternoon as the company confirmed the report, but stated that no decisions has been made.
Similarly, Agrium confirmed discussions with Potash and also said no decision has been made.
According to Bloomberg, both Potash and Agrium have struggled to improve earnings and a combination of the two entities could generate growth through cost synergies.
The agricultural chemical market has been ripe with M&A deals as of late, including ongoing discussions between German-based Bayer AG and Monsanto Company MON 0.3%. Earlier this year, China National Chemical Corp agreed to acquire Syngenta AG (ADR) SYT 0.65%.
"People will use this as evidence we're at the bottom of the cycle," Colin Isaac, an analyst with Atlantic Equities told Bloomberg. "It's probably more about synergies and generating some growth."
Investors and traders were clearly bullish on the sector on Tuesday, perhaps speculating which names will partake in future M&A activity. Shares of CF Industries Holdings, Inc. CF 4.6% were higher by more than 5 percent at $26.33, while Mosaic Co MOS 9.01% gained more than 9 percent to trade at $30.49.
© 2016 Benzinga.com. Benzinga does not provide investment advice. All rights reserved.