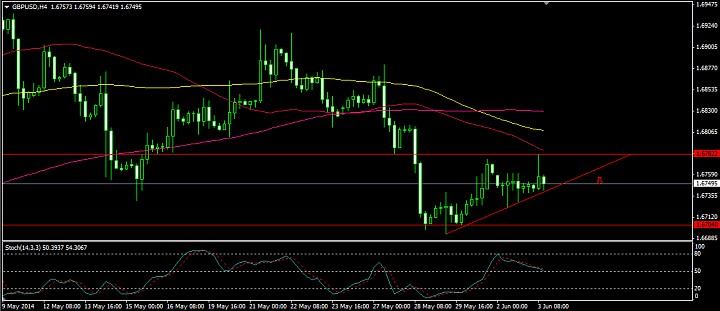 (GBPUSD : 4 Hour Chart)
GPBUSD seems to be trading within a narrow range and consolidating between the support and resistance trend line. Today Markit research group release the U.K. construction PMI which declined to a seven month low of 60 in May from the previous reading of 60.8 which analysts were expecting it to remain unchanged. However the report didn't affect the pair much, seems like the weak ISM US manufacturing PMI released yesterday still weighs on the pair and giving some strength to Pound. 

From the moving averages the pair seems bearish and therefore should decline breaking the rising support trend line reversing the short term uptrend to downtrend.