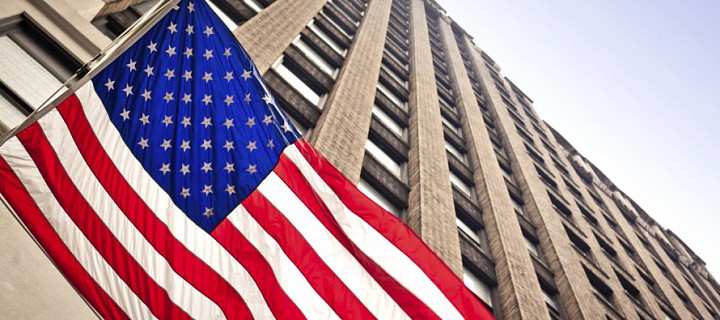 U.S. economic growth as previously reported is slowed down in fourth quarter and biggest drop is recorded in after-tax corporate profits since early 2011, as a strong dollar dented the earnings of multinational corporations.
Gross domestic product expanded at a 2.2 percent annual rate last quarter, in the third estimate of GDP, the Commerce department reported on Friday. That was unrevised from the forecast last month.
Businesses throttled back on inventory and equipment investment, but the slowdown in the pace of activity in the fourth quarter has been limited by the robust consumer spending. The economy grew at a 5 percent rate in the third quarter.
A decline of $57.1 billion in After-tax corporate profits, the biggest fall since the first quarter 2011, after rising $52.4 billion in the third quarter. After increasing $16.5 billion in the previous quarter.Corporate profits from outside the United States decreased $36.1 billion
Multinationals such as technology giant IBM, semiconductor maker Intel Corp, industrial conglomerate Honeywell and Procter & Gamble, the world's largest household products maker, have warned that the dollar will hurt profits this year.
Between June and December, the dollar gained 7.8 percent against the currencies of the main U.S. trading partners 
Weak profits could undermine business spending on equipment and hiring. For 2014, profits fell 8.3 percent, the largest annual drop since 2008.
Comment by reader on Yahoo Finance :
" This growth will remain slow this year too due to Strong Dollar and Low Earnings "