Those who invested in world-renowned food and beverage company Coca-Cola (KO - Get Report) decades ago would be several million dollars richer.
Just ask Warren E. Buffet: Coca-Cola has been a major part of the Berkshire Hathaway portfolio for years.
But the beverage market has changed considerably in recent years, with consumers becoming more health-conscious. Sugary drinks and those loaded with artificial ingredients have lost ground.
Moreover, Coca-Cola faces heightened scrutiny from regulators in several key markets, and its growth potential in emerging economies isn't as rosy as it was just a few years ago.
Must Read: Whole Foods Is Finally Rolling Out Something That May Save It
As a result, Coca-Cola's share price hasn't changed much over the past five years.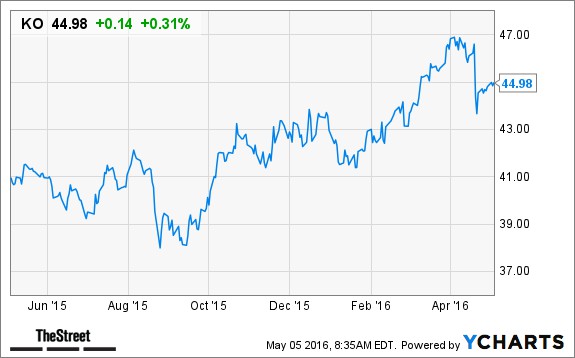 Given this landscape, investors would be better off avoiding the stock.
The question regarding Coca-Cola, along with many other multinationals that have conquered most of the globe, is, how well are they doing in places that are actually growing such as Africa, China, India and Latin America?
The investments that these large companies make in these places, along with their strategies and mistakes, will determine whether they are able to survive and thrive 20 or 30 years down the line.
So where is Coca-Cola placing its bets?
The company expects to have invested more than $17 billion in Africa for the decade ending in 2020. Coca-Cola already has an astonishing 145 production facilities on the continent.
Part of this investment comes in the form of entire companies or stakes in them that have reasonable prospects on the continent. A prime example is Coca-Cola's 40% stake in Chi, a Nigerian juice company.
Meanwhile, Coca-Cola has faced challenges in Latin America.
After initially dropping following a tax in Mexico on sugary drinks, sales of soda have started to rise, benefiting...
More