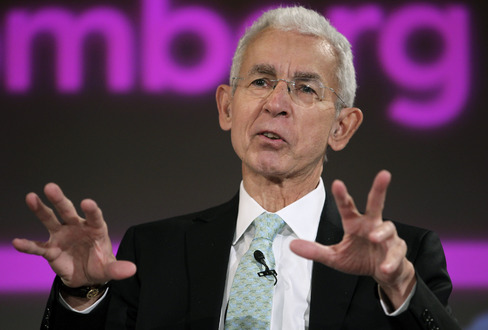 Bull market to run further after 8.3 percent October rally
Laszlo Birinyi says there's more money to be made in the stock market.
"You're in a bull market, and in a bull market stocks go up," said Birinyi, the investor whose calls have repeatedly come true since 2009. "The best thing I can do right now, which I have been saying all along, is stay the course."
At the depths of a summer swoon, the president of Birinyi Associates in Westport, Connecticut, predicted that stocks would "come out OK" after a six-day rout sent the Standard & Poor's 500 Index tumbling into a correction. Since then, the gauge has rallied 11 percent, with the bulk of the gains coming during an 8.3 percent rally in October.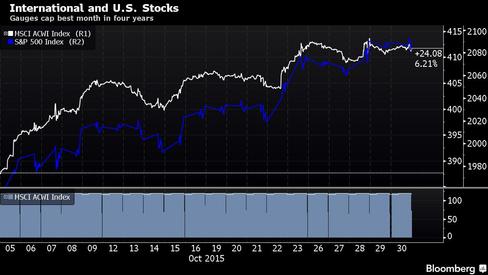 At the rout's worst, Birinyi said he was optimistic stocks would rebound because the causes of the correction weren't hidden. China's surprise devaluation of the yuan sparked concern that slowing growth there would spread.
"When the market went down, I thought I knew why, and therefore I wasn't nearly as concerned as if it would've gone down for no reason," he said. "If I understand it, the market does too, and they'll react and respond accordingly."
The response came from central banks, which reasserted themselves in October. The Federal Reserve kept interest rates pinned near zero, while signs of weak growth prompted the European Central Bank to hint at potential extra measures. In Asia, China unexpectedly cut its lending rate and Bank of Japan maintained record stimulus.
Another force in the rebound was buying by quantitative funds such as commodity trading advisers who operating in equity futures, according to a note Friday from strategists at JPMorgan Chase & Co. Those traders, whose selling was blamed for worsening the rout in late August, showed signs of "capitulation" at mid-October and probably amplified the...
More