Working online is really becoming popular today. Many people have realized that the platform offers added flexibility compared to an office job.
Work at your own time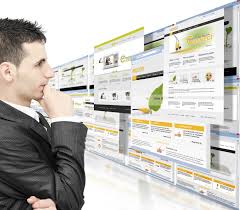 Working online enables you to do your work from anywhere. You do not need to be in the office to get your work done. Such an option makes it flexible and enables you to do your work when you most feel comfortable.
Cheaper
With working online, having an office is not paramount. An office consumes a sizable amount in a business' budget every month. Sure, with an office comes added security that your client will feels your business is more reliable. However, having a good website is just as good as having an office as the security the client gets is restored.
Efficiency
It is much easier to monitor your clients online that it is from an office. You can use Google analytics, your newsletter or even your social media connection to monitor your client list.
Billing is simpler as the client is more likely to click on your website than pick up the phone and call your company. At the end of the day working online has all the perks of having an office job with increased efficiency, it truly is the future.
I will later talk about making your online business more efficient.