Since the beginning of September after AUD/USD hitting an all time low in more than 5 years finally started to show signs of a bottom. Since then this pair has recovered to make some modest gains and continues to trend on a slightly bullish correction uptrend. 
In the daily chart, it's interesting to note the widths of the 2 previous channels and might give us clues as to where we might find near-term resistance.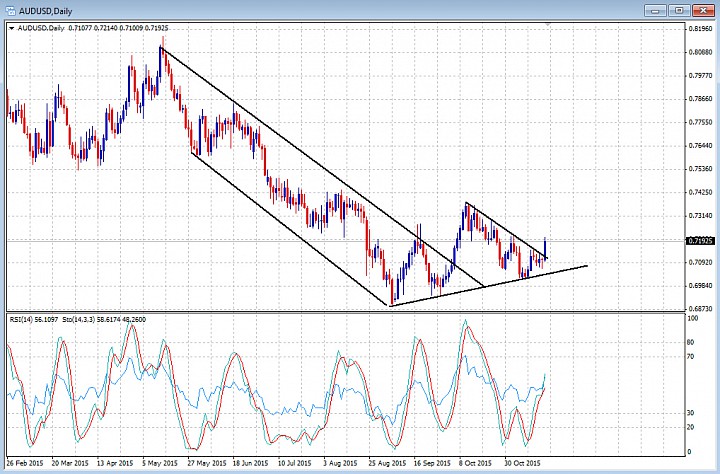 With the recent breakout better seen in the 4hr time-frame, this pairs opens up some trading opportunities. In Elliot wave theory, after a breakout we could potentially see a 5 wave count. Currently it's attempting to complete the third wave. If we break below wave count 2 which will bring us below 0.7150, we should anticipate further downward momentum to the major declining support line. If we're able to hold above 0.7150, I will expect this pair to trend up to the 0.73 handle.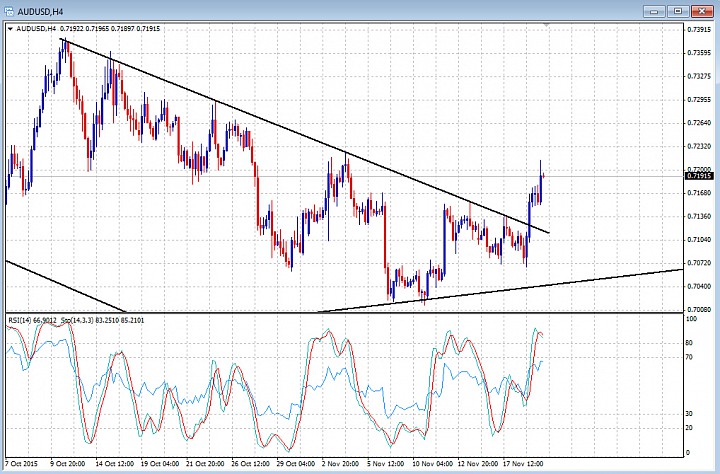 Always remember to be cautious when trading. Anything that can happen, will happen. Always protect your account with stop losses and prepare yourself for any potential surprises that could come your way.
Safe Trading!