By Eric Balchunas, Bloomberg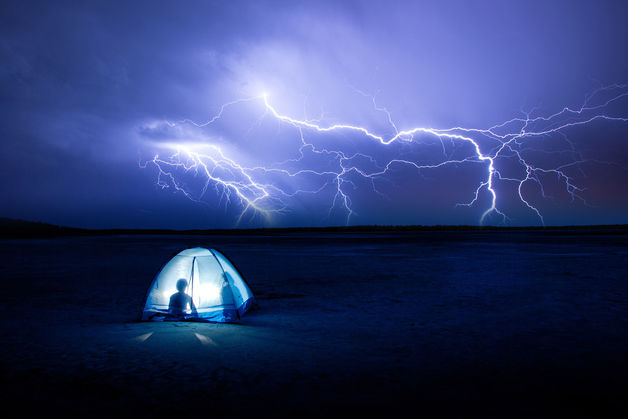 With financial markets at risk of losing their monthly dose of bond-buying from the Federal Reserve soon, the market's recent gyrations could signal far more volatility to come. And if it does, a handful ofactively managedexchange-traded funds are standing by to benefit. These niche ETFs were created to provide shelter, or generate profits, from market downturns, a strategy that hasn't been in high demand during a long bull market.
If the stock market's extreme swings continue, or deepen, investors will be hearing more about these ETFs.
Pimco Enhanced Short Maturity (MINT)
MINT is one of the most popular ETFs to run to when the going gets tough. It is the largest actively managed ETF, with $3.8 billion in assets. What makes it a little different from your typical money market fund is that it takes on a tad more risk to kick out a bit more in yield and return. Money market funds yield and return nothing; MINT yields 0.85 percent and has a year-to-date return of 0.67 percent.
The ETF does that by investing in more than just super-safe Treasuries. It buys short-term corporate bonds, mortgage bonds and international debt. It stays high quality, though -- all of those bonds are investment grade. MINT has had inflows of $150 million this month, and is up a tiny bit -- 0.04 percent.
AdvisorShares Ranger Equity Bear ETF (HDGE)
HDGE is the best-performing actively managed ETF for the past month. The fund, run by an ex-hedge fund manager, looks for companies it thinks have low earnings quality or aggressive accounting and then shorts them -- bets that their stock prices will fall. Current short positions include Netflix (NFLX), Visa (V) and Yelp (YELP).
While the stock market is down 5 percent in the past month, HDGE is up 8 percent thanks to its exposure to both large- and mid-cap stocks. While there haven't been many downturns in the quantitative easing-inspired bull market of the past five years, during the few downturns HDGE shined.
The downside: Shorting stocks is expensive. HDGE's expense ratio is 1.65 percent of assets, and its total expenses add up to 3.29 percent of the amount an investor puts into it, charged annually. The fees can add up because HDGE has to pay interest and dividends when it borrows stocks to short. The ETF has $183 million in assets.
WisdomTree Managed Futures Strategy Fund (WDTI)
WDTI is commonly referred to as an "alternative" investment, because it tries to deliver returns that don't move in lockstep with the broad market. Essentially, the ETF goes long and shortfutures contractsconnected to commodities, currencies and interest rates. It looks for momentum signals using a 200-day moving average of prices.
HDGE gained 1 percent over the past month. That's a solid performance against the S&P 500's 5 percent loss. A bet that the U.S. dollar would strengthen against other developed-market currencies has helped returns recently, as did bullish bets on cattle, lean hogs and cocoa.
Any ETF that uses futures should be approached with caution. That said, WDTI has about one-third the volatility of the stock market. Normally a futures-based ETF would be rated R, not suitable for individual investors due to tax wrinkles and complex costs that arise in the futures market. But WDTI is structured as an open-end fund, so it's taxed like an equity ETF. And because it differs from other futures ETFs by shorting some futures contracts, it can mitigate those complex costs that can be crippling to its peers. WDTI, which has $190 million in assets, charges 0.95 percent in expenses.