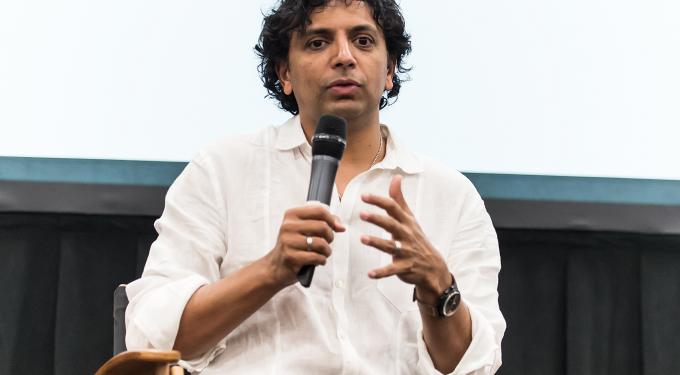 Comcast Corporation CMCSA 0.1% has been on a roll with Universal Pictures this year. The studio has had a plethora of movies that debuted at No. 1, including "Jurassic World," "Furious 7" and "Minions."
Universal Pictures will also distribute the next film from M. Night Shyamalan, whose career skyrocketed after he wrote, directed and produced "The Sixth Sense."
Shyamalan was once a go-to director for original thrills and chills, delivering "Unbreakable," "Signs" and "The Village" after his initial blockbuster. He disappointed fans -- and his former partner, Walt Disney Co DIS 0.74% -- with "Lady in the Water." He baffled moviegoers with "The Happening" and turned off everyone with "The Last Airbender" and "After Earth."
Rentrak Corporation RENT 2.23% Senior Media Analyst Paul Dergarabedian compared Shyamalan's career to Adam Sandler, who has also endured a string of flops.
"We're talking about Adam Sandler and M. Night Shyamalan," said...
More