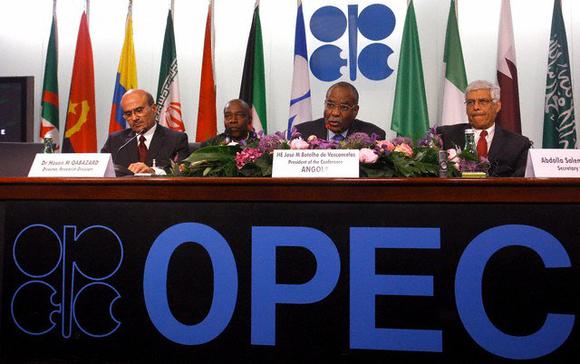 The oil market has been anticipating this moment for more than a year and a half. It's a moment that will finally take place on Sunday in Doha, Qatar, when the leaders of OPEC are expected to sit down with leading non-OPEC producer Russia and try and hash out an agreement to finally do something to at least stabilize the price of oil. The outcome of that meeting could send oil on an epic ride next week, which is really just par for the course in the oil market lately: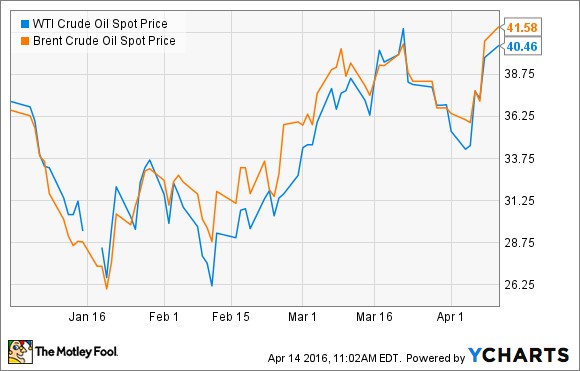 However, if nothing else the outcome of that meeting should provide some more clarity on where oil will head in the future, which is something the market has been pining for since the middle of 2014 when crude began its descent. Here's a look at three possible outcomes of that meeting, and how it will impact oil prices and oil companies.
The base case
Investment bank Morgan Stanley laid out the three possible scenarios for the upcoming meeting, including a base case, a bull case, and a bear case. Under its base case, which it estimates has a 70% probability of coming to fruition, OPEC and Russia will agree to a production freeze this weekend. However, they will not put a cap on Iran's production. Furthermore, there would be no real commitment to future action if needed by the market.
This is the scenario that is currently being priced in by the market and is a reason crude has zoomed from a bottom in the mid-$20s to its current price of more than $40 a barrel in the past couple of months. It's that rally in crude that led to an epic short squeeze in oil stocks, with deeply indebted oil and gas companies like Chesapeake Energy (NYSE:CHK) and Freeport-McMoRan (NYSE:FCX) doubling off their lows.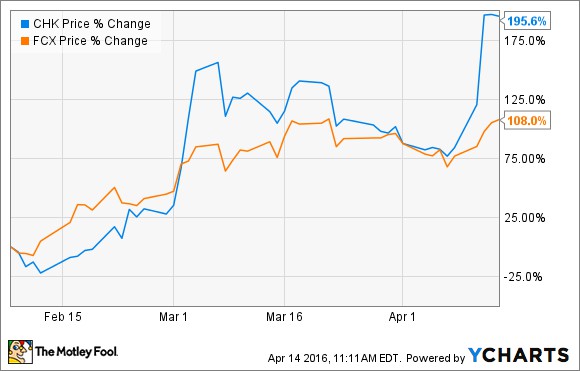 That said, because this freeze has already been priced in, the upside in crude oil and in oil stocks appears to be fairly limited over the near term. In fact, that's what the International Energy Agency sees, noting that "if there is to be a production freeze, rather than a cut, the impact on physical oil supplies will be limited." That's because it still expects oil stocks to grow by 1.5...
More