A few days ago I wrote an overview of Square stock where I showed why the company has a significant potential, checked the market and assumed what the revenue would be (here is this article). To be honest, after the earnings, I was really surprised by several things:
The company beats the revenue estimates
This is the most important fact. Square beats the revenue, while their estimate was higher than 50% growth rate. To be more clear here: their estimated range was $134M-$137M or 50.5-54%, their announced net revenue was $146M, which is 64% growth. The company's revenue growth rate has not fallen below 57% at least since Q1 2015.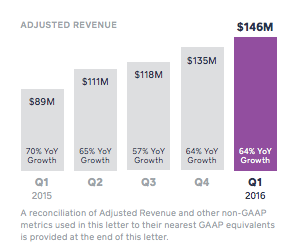 Adjusted EBITDA margin was negative, but it was just 6% below the zero. Last year, it was negative 23% for Q1 2015. The company's outlook for the next quarter has a positive EBITDA margin. That's a huge improve especially at the moment when everybody talks about margins decline in payment processing field.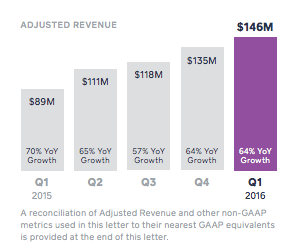 However, they have a significant problem with their Operating loss. For Q1 2015 their operating loss margin was about 22%, now its 32% - very significant move. The most significant changes were in G&A expenses ($96M, increased by 270%) and Hardware costs ($24M, increased by 527%). We need to get better understanding, why that happened. We should be cautious with their hardware costs increase, but I am pretty sure that their G&A growth is something temporary.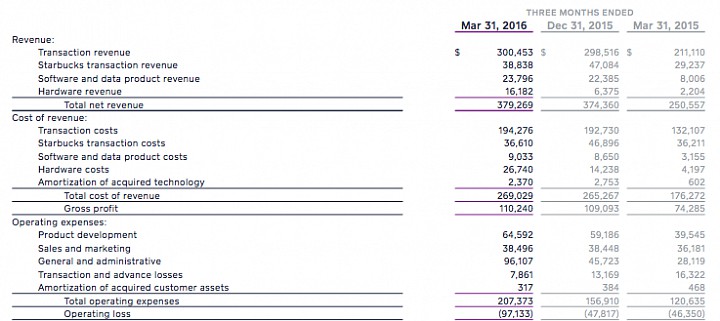 I still believe that Dorsey's team could take everything in their hands and change this trend next quarter. Otherwise I see that their internal processes has become inefficient. 
The stock dropped too much
The stock is too oversold. Yes, there are some issues in their report, but it shouldn't send the stock 12% down the hill. People simply overreacted on this stock. 
So this earnings call has more questions, than answers. Will the company be able to change this negative trend in their operating expenses? Will the hardware costs increase significantly this quarter? There are still some business questions, but mostly I'm concerned about their operating loss and growing expenses.