The French beauty retailer has become one of the world's biggest sellers of high-end makeup and fragrances. From a new innovation lab in San Francisco, it plans to conquer the digital world.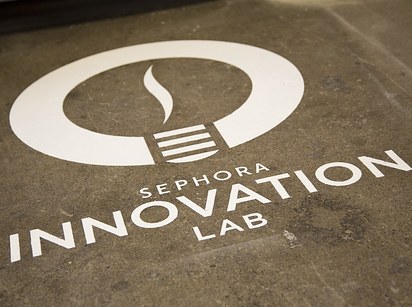 Sephora PR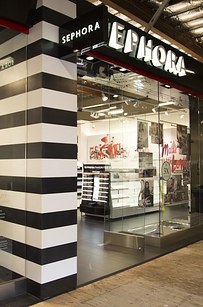 Sephora PR
After spending the last decade taking on the makeup counters of big department stores, Sephora is unleashing a flurry of new mobile and online products to win more business.
The cosmetics chain said Thursday it will roll out smartphone beacon technology to its U.S. stores, after a successful pilot in the Bay Area. It also announced the launch of Sephora Flash, an Amazon Prime-style subscription service offering unlimited two-day shipping for online orders for $10 a year, and a new contouring instruction app called Pocket Contour Class. It said an augmented reality experience would be added to its main mobile app in April.
The product announcements were made alongside the announcement of Sephora's new innovation lab in San Francisco, where it plans to develop other digital strategies for in-store and mobile shopping.
The new beacon system will likely have the most impact on shoppers. The wireless transmitters let retailers send messages to smartphones within their stores — ideal for connecting with shoppers to give them information on products and deals. Sephora customers need to opt in to receiving the messages via the company's mobile app; during the beacon trial in San Francisco stores, 82% of customers chose to receive the messages.
---