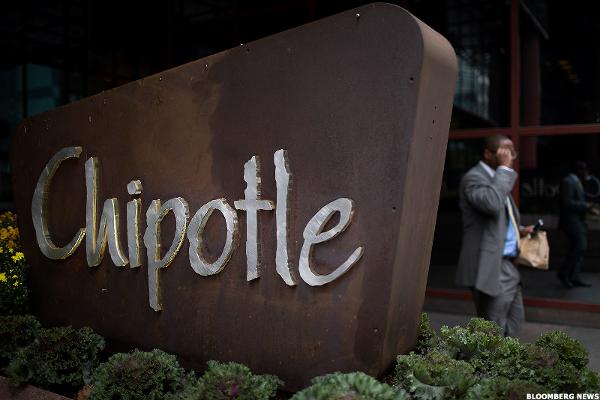 NEW YORK (TheStreet) -- Shares of Chipotle Mexican Grill (CMG) are moving higher on Friday afternoon, despite posting disappointing earnings yesterday. Senior Barclays restaurant analyst Jeffrey Bernstein and CNBC contributor and restaurateur Tim Love discussed a potential Chipotle comeback on this afternoon's "Power Lunch."
"I think management made it very clear that the recovery is going slower than expected. If it ever does get back to full strength it's going to take a lot longer than people thought," Bernstein said.
Even with Chipotle stock moving...
More