The AUD/JPY cleared an important level of resistance in today's early NY trading, pushing past 94.15, a level that had held twice this month.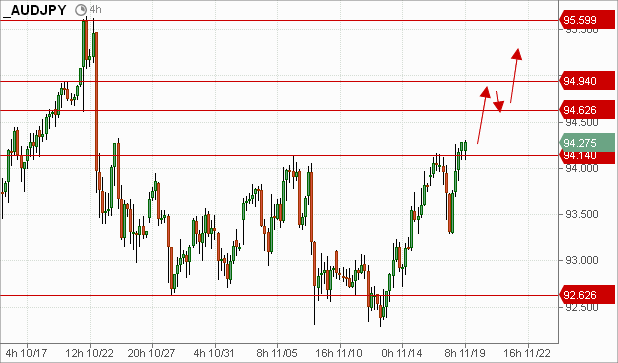 Is this the start of a further rally? If so, there is scope for further gains as the Aussie had been as high as 95.60 in late October.
If there is an extension of this rally, important pivots along the way include 94.60 and 94.95, which may act as levels for profit taking.

Much depends on the what happens with investor sentiment, especially in the Nikkei225 which had rallied 7.7% last week, but started this week with a pullback to that rally.