US economic releases today were positive.
Flash manufacturing PMI (June): 57.5
Forecast: 56.1
Previous 56.4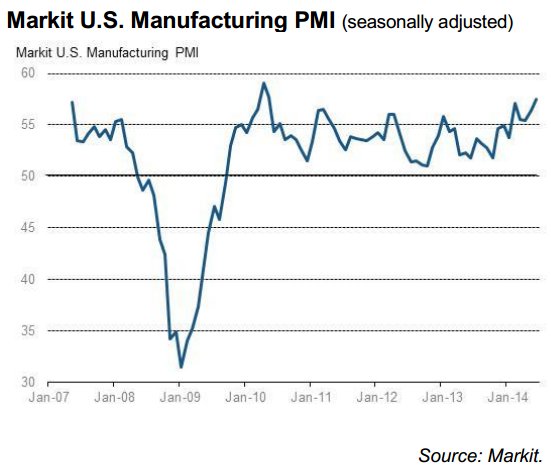 (
Markit
)
- Outputs and new orders are growing faster
- Payroll numbers are improving
- Cost inflation is at a 5-month high.
Manufacturing is expanding at a faster rate in June at a rate not seen since May 2010. This should help drive strength for USD, but the markets reaction so far an hour later is not reflecting that.

Existing Home Sales (May): 4.89M
Forecast: 4.74M
Previous: 4.66M
Official release existing home sales 6/23
Existing home sales rose 4.9% in May to an annualized reading of 4.89M. There's been more inventory, mortgage rates have stabilized, and payrolls are improving. These factors point to further improvement in home sales.