With the auto loan subprime bubble large enough for both mainstream media, credit reporting agencies, and the Fed itself, having no choice but to notice, one question has emerged: what is the preferred car model of subprime lessors and lenders? The answer, courtesy of Experian's "State of the Automotive Finance Market Second Quarter 2014" report, is shown below.
First, here is the FICO score sort of new car leases by the 10 most popular leased models: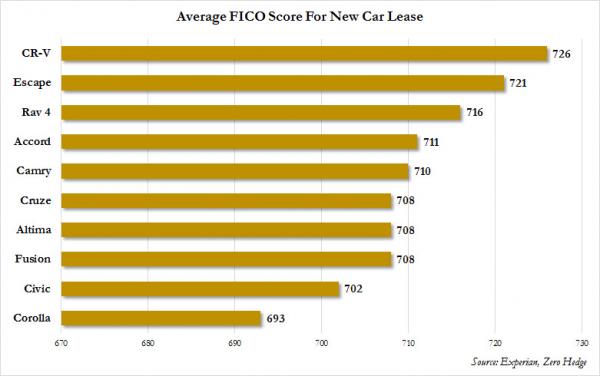 And, alternatively, the same however not for leases but for loans.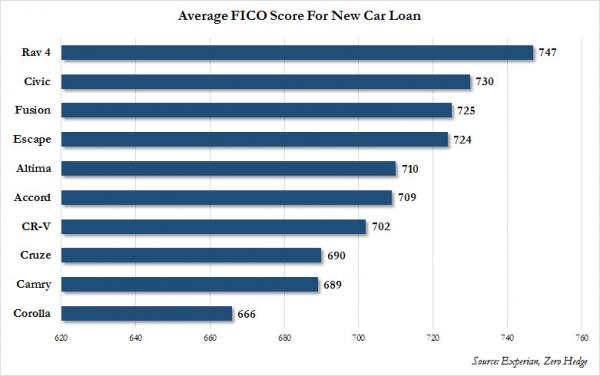 So what size Toyota loan or CR-V lease does a 666 or 726 FICO score, respectively, get you? The answer is shown below: