And a box of mice. Wall Street couple pushed for first potential treatment of spinal muscular atrophy.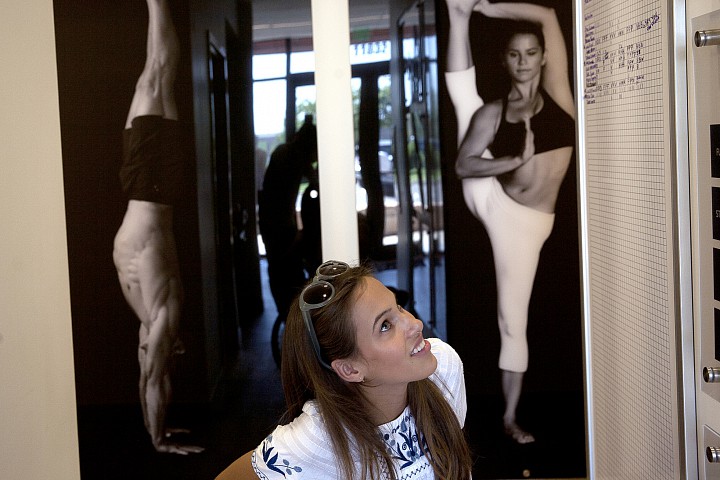 Since grade school, Lauren Gibbs had been a dogged defensive player on her wheelchair-basketball team. Offense wasn't a big part of her game because it was a struggle to heave the ball high enough to hit the rim.
Then Gibbs, who was born with spinal muscular atrophy, enrolled in a trial of an experimental drug developed by a startup, Ionis Pharmaceuticals Inc., and biotech giant Biogen Inc. "After the second time I got the drug, I hit probably 50 baskets in a row," said Gibbs, now 19 and a Baylor University sophomore.
The treatment, called nusinersen, will soon be reviewed by the U.S. Food and Drug Administration after the companies reported positive results from a final-stage trial last month. If the FDA approves it, nusinersen could help people like Gibbs and will show how private industry, philanthropists and patients can join forces to promote research into specific diseases.
What started as an idea in a Long Island, New York research lab got to the brink of FDA review with charitable support from Loren Eng, a former Morgan Stanley banker, and her husband, Dinakar Singh, chief executive officer of the hedge fund TPG-Axon Capital Management. The couple, who have given millions of dollars for science, helped seat executives from the two companies together at a dinner, which launched the deal that would speed nusinersen ahead.
"This project is a prototypical example of how academia and industry and private foundations can" advance a drug, said Frank Bennett, Ionis's head of research. "We didn't do this by ourselves."
It also took patients like Gibbs who enrolled in the trials necessary for approval by the...
More