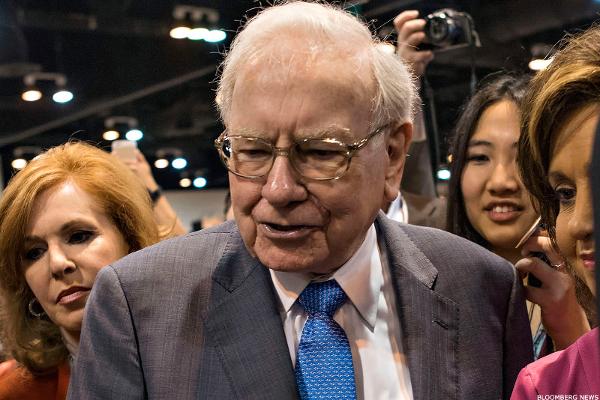 Profit at Warren Buffett's Berkshire Hathaway (BRK.A - Get Report) climbed 8.2% in the three months through March as investment gains overpowered declines in insurance underwriting and lower income from the railroad and energy division.
Preliminary profit of $5.59 billion reflected investment gains of $1.85 billion, more than double last year's, according to a statement from the Omaha, Neb.-based conglomerate. Income from insurance underwriting dropped 56% to $213 million, and railroad and energy profit fell 16% to $1.2 billion.
Buffett may offer more details on the preliminary report at today's annual meeting. Investors may learn then, or when the company files its financial statements for the period with the Securities & Exchange Commission, that claims continued to rise at auto-insurer Geico and shipments kept falling at Burlington Northern, the railroad Buffett bought not long after the 2008 financial crisis.
Both businesses face challenges from low oil prices, which tumbled more than 70% from their 2014 peak before paring losses. That resulted in cheaper gasoline, which put Geico customers on the road more often and increased the risk of accidents. It also meant lower industrial demand from...
More