The dollar strengthened from a one-month low against the yen on speculation its longest losing streak since July was unwarranted given U.S. economic growth is likely to outpaceJapan's.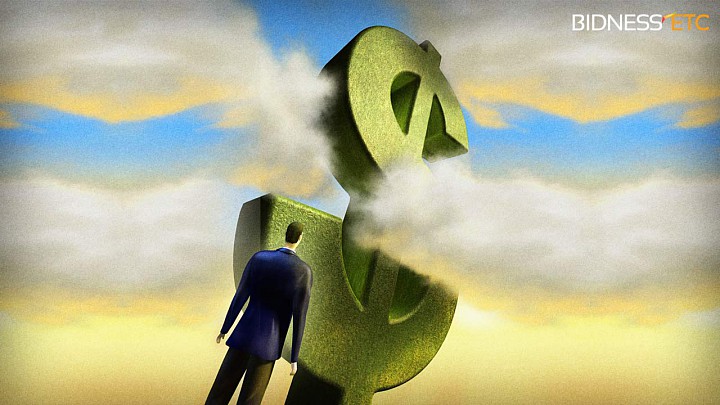 The yen fell against most of its 16 major counterparts while the euro declined versus the dollar before a report forecast by economists to show European industrial production slumped in August. The pound fell versus the dollar before a report economists said will show inflation slowed to the least in five years last month, adding to pressure on the Bank of England to keep interest rates at record lows.
"Dollar-yen doesn't tend to sell off too much in Asia, where there tend to be buyers on dips, and that's what we're seeing," said Tim Kelleher, head of institutional foreign-exchange sales at ASB Bank Ltd. in Auckland. "There's strong resistance around 107.50 yen on the day, so the dollar is unlikely to rise too much."
The dollar rose 0.3 percent to 107.22 yen at 8:47 a.m. London time after earlier sliding to 106.76, the weakest since Sept. 11. The currency had dropped for the past three days in the longest losing streak since the period ended July 8. The U.S. currency gained 0.5 percent to $1.2695 per euro. The yen strengthened 0.1 percent to 136.07 per euro.
Global Slowdown
The U.S. currency has weakened this month against most of its major counterparts as Federal Reserve officials said a worldwide economic slowdown may delay U.S. interest-rate increases and weigh on the dollar.
"Even though the dollar fell in reaction to bad news after a strong rally, medium to long-term buying interest around 107-106 is said to be very strong," said Kengo Suzuki, chief currency strategist at Mizuho Securities Co. in Tokyo. "While fresh concerns over a global slowdown have emerged, the U.S. is still a step ahead of Japan in terms of its economic recovery."
The U.S. economy will expand 2.2 percent this year and 3 percent in 2015, according to Bloomberg News surveys. Japan's will grow 1 percent in 2014 and 1.2 percent the following year, the surveys predict.
The euro fell against all except two of its 16 major peers before a reports economists said will show industrial production in the euro-area declined 1.6 percent in August from the previous month, the biggest slide since September 2012.
Options Skew
The euro has climbed about 1.5 percent since reaching a more-than-two-year low of $1.2501 on Oct. 3, and options traders are betting the greenback will keep appreciating.
The 25 delta risk reversals for the dollar against the euro show traders are willing to pay a higher price for options to buy the dollar than to sell it for every period from one day to 10 years, according to data compiled by Bloomberg. One-year options are the most expensive, with a premium of 1.043 percentage points.
The pound fell before a report economists said will show growth in U.K. consumer prices slowed to 1.4 percent in the 12 months through September from 1.5 percent in August. That would mark a ninth month below the Bank of England's 2 percent target. Sterling dropped 0.3 percent to $1.6038.