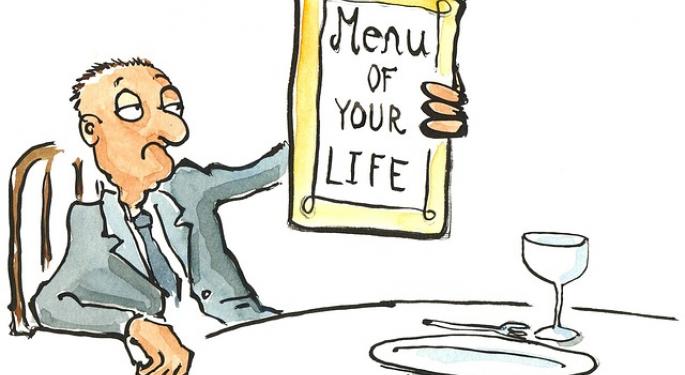 In a report issued Friday, Barclays analyst Brian A. Johnson shared a look into General Motors Company GM 0.45% and asked the question: Is it a disruptor or a dividend play?
In fact, he added, "What is the brand of GM equity?... Is it a mass market carmaker (i.e. Chevy Malibu)? A rugged truck maker (i.e. the GMC Sierra)? A luxury car maker (Cadillac)? Or is it all of the above?"
Having to ask these questions makes one thing clear: GM has an identity issue, and so does its stock.
On the one hand, the company offers a robust earnings growth story. On the other hand, the stock's 5 percent dividend yield makes it an alluring dividend play. So, which is it?
Well, "in reality, neither group of investors appears interested in GM, which closed only +1.7 percent (vs. S&P -40bp) despite a big 2Q beat ($1.86 vs. cons. $1.52)," Johnson stated. Growth investors are drawn to "seemingly more exciting visions" like Tesla Motors Inc TSLA 3.85%'s, while dividend investors seek for either "the stable revenue outlook of consumer packaged goods firms or the family-committed dividend at Ford Motor Company F 0.4%."
So, Johnson added, maybe it's time for GM to focus on convincing investors that its dividend will remains stable, no matter what, instead of focusing on selling its ability to continue to post strong earnings growth so far into the cycle.
For now, Barclays maintains an Equal-Weight rating on shares of General Motors.
Did you like this article? Could it have been improved? Please email feedback@benzinga.com with the story link to let us know!
Disclosure: Javier Hasse holds no interest in any of the securities or entities mentioned above.
Date
Firm
Action
From
To
Jul 2016
Citigroup
Maintains
Buy
Jun 2016
Piper Jaffray
Initiates Coverage on
Overweight
May 2016
Citigroup
Maintains
Buy
© 2016 Benzinga.com. Benzinga does not provide investment advice. All rights reserved.