Bespoke: 82% of stocks on the S&P 500 trade above their 50-day moving averages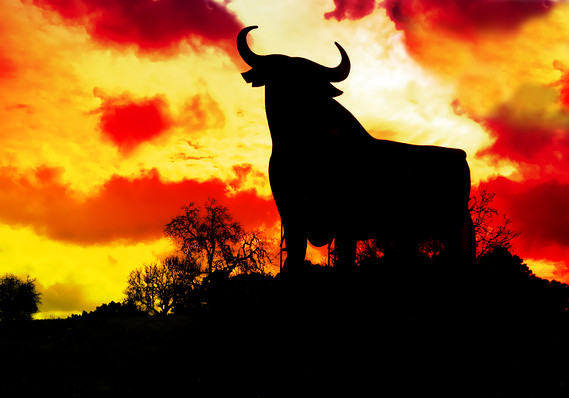 Shutterstock
Are the bulls winning?

Wall Street's bull market may be taking a breather on Wednesday, but bulls may still have reason to cheer.
Those who doubted the 13% rally on the S&P 500 from the August lows, citing narrow breadth, may have to find another reason to play down this recent rally, as the participation in the rally widened, according to Bespoke Investment Group.
More than 80% of stocks on the S&P 500 index SPX, -0.11% are trading above their 50-day moving averages, as the following table from the research firm indicates: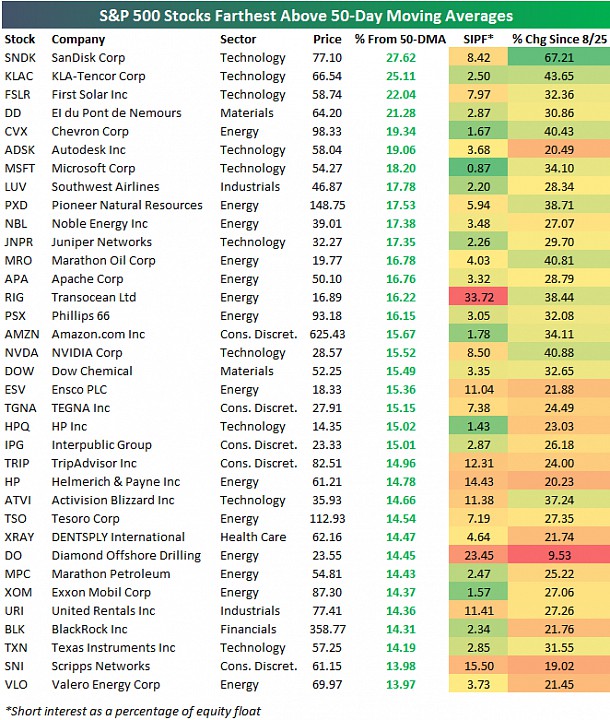 "That's a very strong number, and it's actually the first time all year that the reading has been above 80%. While 82% of stocks in the S&P 500 are above their 50-days, nearly 20% are trading more than 10% above their 50-days! You don't see that very often either," the Bespoke said.
On an index level, the S&P 500 is also trading far above its 50-day moving average. In fact, it hasn't traded that far since February 2012, according to Michael Batnick, Director of Research at Ritholz Wealth Management.
Still, there may be cause for caution with these highflying stocks.
Bespoke recommends waiting for a pullback in some of the names that rallied the most, saying "some will certainly go up more", but warned that "eventually mean reversions come into play."
More from MarketWatch