Just when you thought it was safe to BTFD on absolutely no news just because the US equity market opened...
What started off weak, then spiked into awesomeness... ended ugly...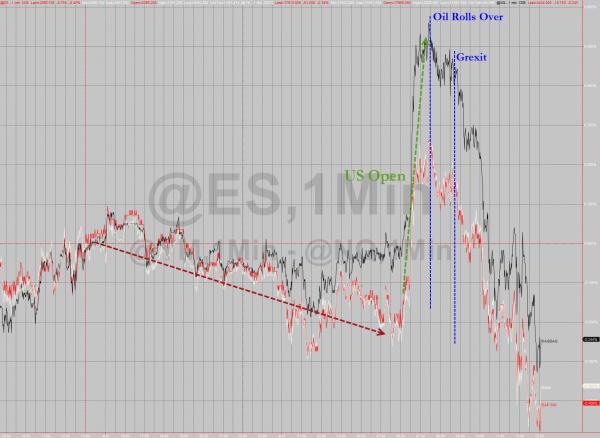 and from Payrolls...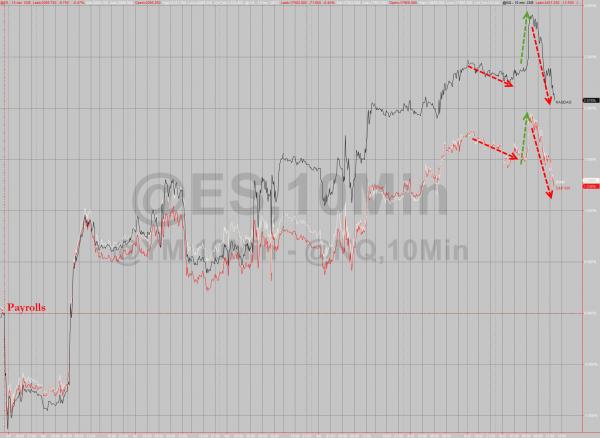 As Cash markets surged at the open (apart from Trannies which played catch up) as Small Caps led... Dow lost 18,000, S&P lost 2,100, and Nasdaq lost 5,000 - NOT OFF THE LOWS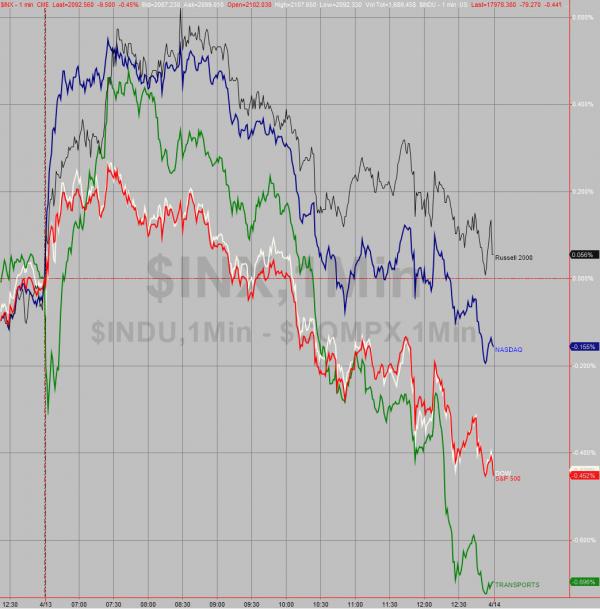 Nasdaq topped 5000 out of the gate - ripping back to the pre-Durable Goods Collapse levels... then gave it all back and some...(outside reversal day)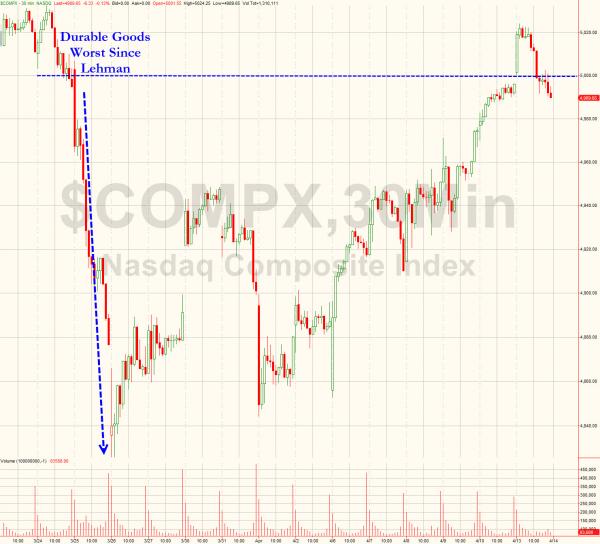 At over 47x LTM earnings, Russell 2000 hit record highs early in the day...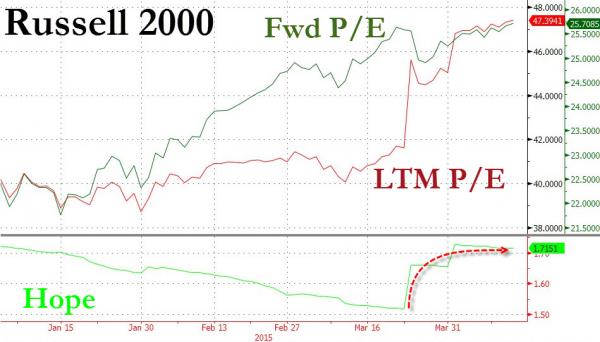 VIX spiked over 11%...but note the smash at the close!!!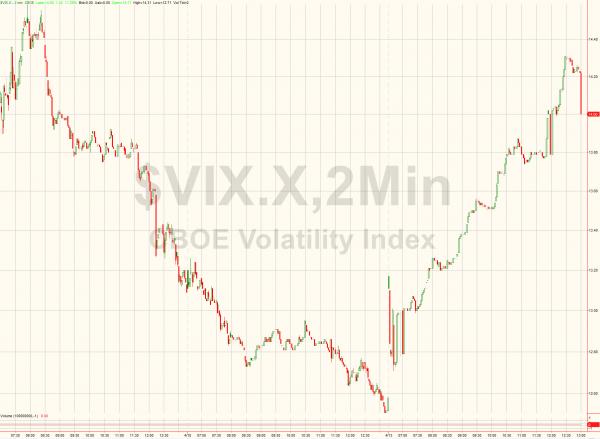 After we warned Friday that the VIX term structure was excessively steep...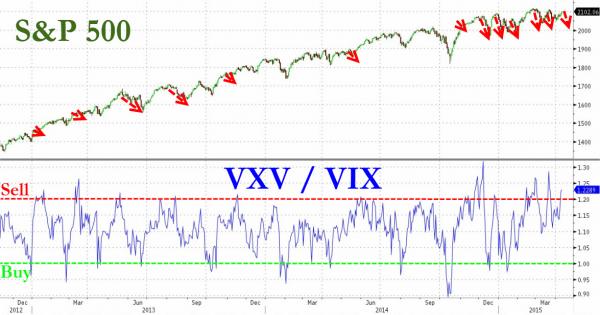 Bonds never bought it at all...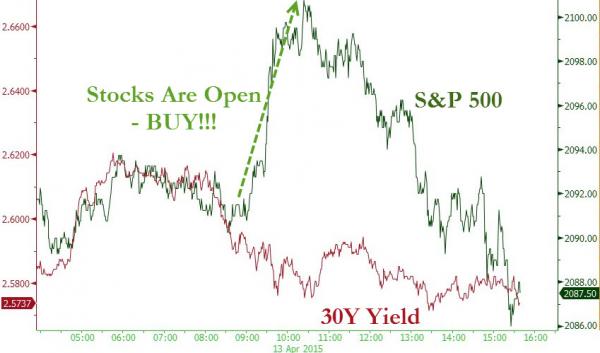 With all yields lower on the day (led by front-end strrength)...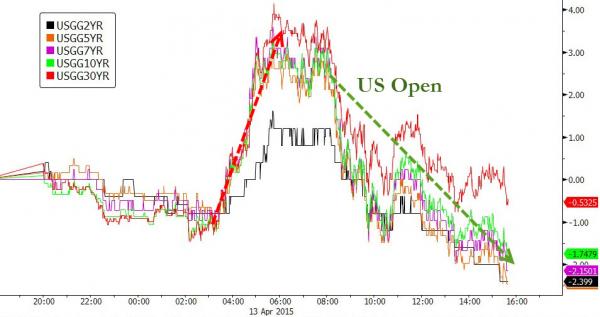 The US Dollar ended the day practically unchanged - giving back all its overnight gains during the US session)... USDJPY was weak following Hamada's comments...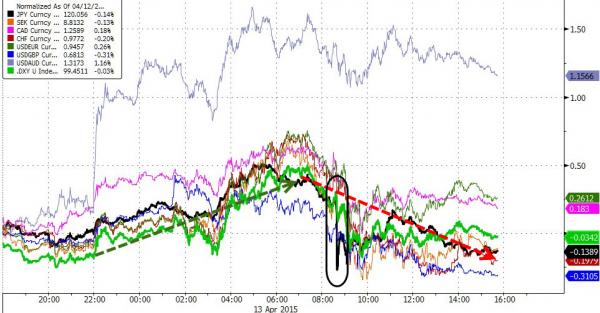 Despite USD unch-ness, Gold, Silver, and Copper all slid lower on the day...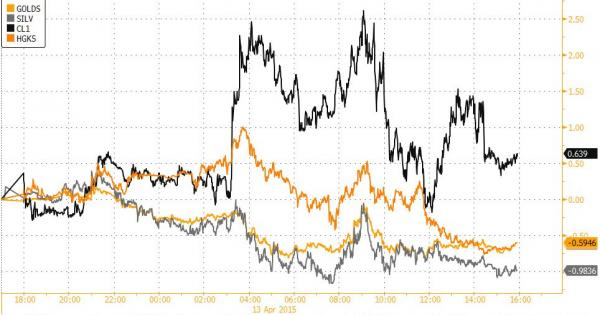 WTI Crude soared at the Asian close, running stops instantly to $53... that faed as Europe opened... re-ramped to test $53 stops ahead of US open... then dumped (following the biggest hedge fund buying week since the collapse began)
Charts: Bloomberg