The S&P500 is currently testing fresh highs this morning, but its early in the process and this area around 1811 has acted as important resistance over the last month.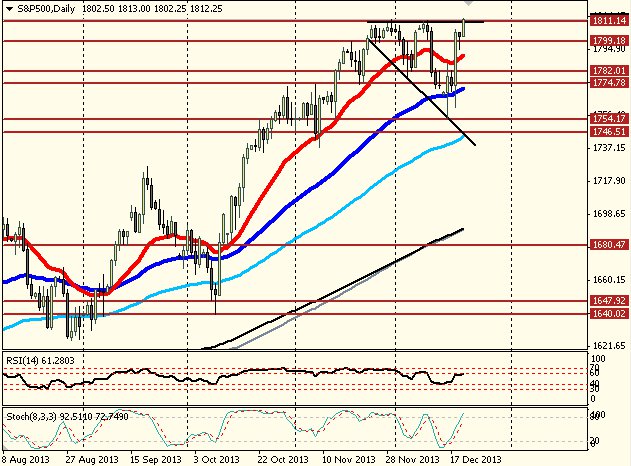 From the daily picture we see that there has been a broadening wedge pattern during December following the strong rally through October and most of November.

With the key FOMC decision out of the way, and the Fed providing both some tapering, but also extra guidance about keeping interest rates low for longer, the market responded positively.

Will we have a Santa Claus rally into the end of the year?

If the index manages to break and hold above the 1811 resistance level, I would measure the most well defined range over the last month (for me that range has a support of 1775) and take the measurement of that range (1810-1775 = 35) and therefore project a move to around 1845 as an upside target.