In Q1 2016 Ford reported strong growth across the board on most metrics.
Despite the success, investors remained skeptical about sustainability.
Second quarter earnings will be an acid test of sorts for the Detroit carmaker.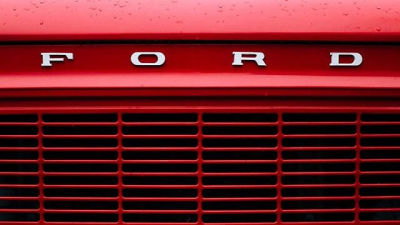 Ford Motor (NYSE:F) will be reporting its second quarter 2016 results on July 28, 2016. Though there has been good news coming thick and fast from the Detroit automaker (such as Europe returning to profitability, market share rising in the United States and Europe and things picking up speed in China), the stock has barely moved in the last year thanks to a "the auto Industry has peaked and it has to go down now" theory making the rounds.
Ford reported its best quarterly results during Q1-2016 in the 113-year history of the company with record pre-tax profits of $3.8 billion and a net income of $2.5 billion, squarely beating all analyst estimates. But, investors rewarded such stellar results with a mere 43 cent increase - or 3.1% hike - in the stock price on the day of the announcement.

Sadly, it will be hard to imagine the stock performing a high jump even if Ford comes in with better than expected results during the second quarter. The entire auto industry has been beaten down badly in the last year, with all the top five automakers around the world showing negative returns since the start of the year - except for Ford, with about a...
More