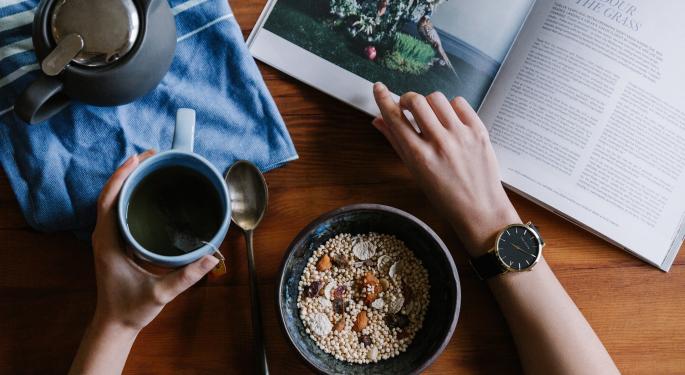 The cover story in this weekend's Barron's examines the resurgence of stock picking over passively managed investing.
More than half of actively managed mutual funds have outperformed the S&P 500 in the second half of this year.
Other featured articles offer the latest Barron's Emerging Markets Roundtable and examine China's ticking debt bomb.
Forget the stories about cheap index funds being unbeatable, says the latest Barron's cover story. Well more than half of all managers of active mutual funds have outperformed the market since the first half of 2016 ended. Can we expect to see more of that?
"Active Stockpickers Are Outpacing Passive Funds" by Leslie P. Norton points out that passive investing had been declared the winner in the race for returns, beating stock pickers, and money poured into index funds at record rates. But after a slow start in 2016, now some 60 percent of actively managed mutual funds are surging ahead, the highest level in nearly two decades. Active management is back, as increased volatility has provided more opportunities.
Discover how the largest actively managed funds have fared so far this year, and which ones have led the resurgence since the beginning of July. The article shows comparative performance of growth stocks and value stocks in the past 20 years, as well as how actively managed funds have fared against the S&P 500 index. And find out why the best days may still be ahead for active stock pickers.
See why one fund manager featured in the article feels a Federal Reserve interest rate increase may "start bringing sanity to stock selection." Says another, "If this happens, and stocks go down to more attractive valuations, it may provide us with an opportunity to put some of that idle cash to work."
Discover too what funds leading this resurgence found to like in FedEx Corporation FDX, Morgan Stanley MS, QUALCOMM, Inc. QCOM, TESARO Inc TSRO and many others.
See also: Despite Department Of Justice Investigation, Now May Be The Time To Buy Generic Drug Stocks
Other Feature Stories
In the latest Barron's Emerging Markets Roundtable, four experts discuss why this year's big rally in emerging markets is not likely to last and where they are investing now. They share some picks, including Alibaba Group Holding Ltd BABA, Cemex SAB de CV CX and Infosys Ltd ADR INFY.
Also find out why Barron's believes China's borrowing spree could end badly, with dangerous repercussions for the rest of the world. What could set off China's debt bomb? Will China face a slow burn in economic growth ahead or some kind of financial crisis?
Discover what Barron's feels the prospects are for seven real estate investment trusts with generous yields after the recent pullback, truck parts maker Allison Transmission Holdings Inc ALSN due to overseas growth and pediatric products maker Mead Johnson Nutrition CO MJN with its historically low valuation.
Disclosure: At the time of this writing, the author had no position in the mentioned equities.
© 2016 Benzinga.com. Benzinga does not provide investment advice. All rights reserved.