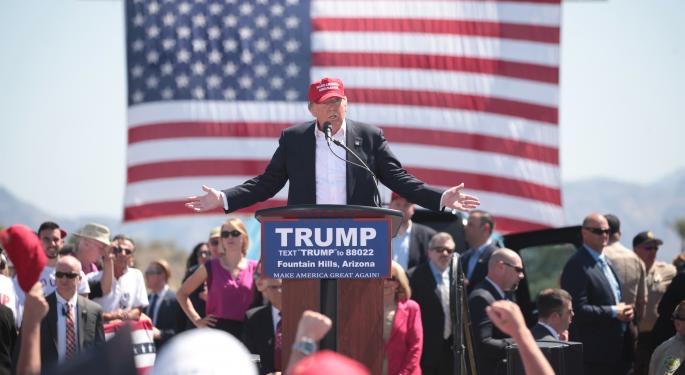 CNBC asked some of the top leading executives and CEOs what they think about President-elect Donald Trump.
Here is a recap of what the executives had to say:
Bill Ackman, billionaire investor and hedge fund manager: "I woke up extremely bullish on Trump. We now have a business man as president, and he has power."
Stanley Druckenmiller, founder of Duquesne Capital: "I'm quite, quite optimistic on the economy."
Mohamed El-Erian, Allianz SE (ADR) AZSEY 1.05%'s chief economic adviser: "If he focuses on corporate tax reform, on infrastructure, on deregulation, the markets would like that."
Bob Iger, CEO of Walt Disney Co NYSEDIS: "We're not as competitive as we need to be as a country. I think that is going to be addressed on a timely — meaning a fast — basis. That's certainly good."
Indra Nooyi, CEO of PepsiCo, Inc. PEP 0.12%: "I think we should mourn for those of us who supported the other side. But we have to come together and life has to go on."
James Paulsen, Wells Capital Management's chief investment strategist: "If Trump is the best for the economy, he's also going to be the best for the stock market."
Kate Richard, CEO of Warwick Energy Group: "I think a Trump presidency is actually very bullish long-term for oil and gas."
Arthur Steinmetz, CEO of Oppenheimerfunds: "The S&P 500 has done better when the president's popularity rating is below 50 percent."
Jason Trennert, Strategas Research Partners' founder: "It would be pharmaceuticals, it would be financials that you'd want to look for."
Richard Lefrak, president of the Lefrak Organization: "I think Donald is going to be a fantastic leader."
Image Credit: By Gage Skidmore [CC BY-SA 2.0], via Wikimedia Commons
© 2016 Benzinga.com. Benzinga does not provide investment advice. All rights reserved.