The election in Germany has gotten lots of press coverage, and the preliminary results are in.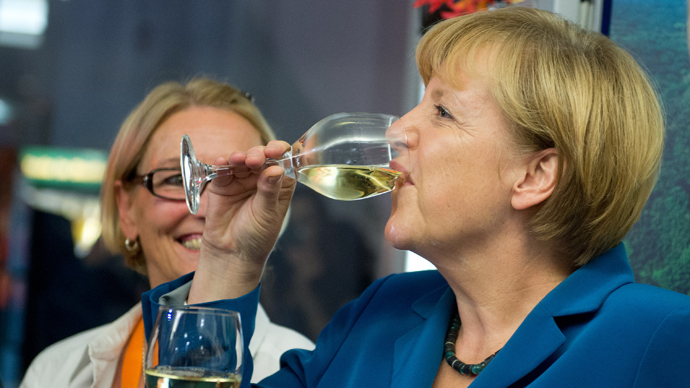 Here are the interesting points:
Angela Merkel's Christian Democratic bloc crushed it, with 41.5% of the vote, the largest vote tall for a single party since Kohl got 43.8% of the vote in 1990.
The CDU-CSU were 1 vote shy in the Bundestag of having an outright majority, so they will still need a coalition government.

Her recent coalition partner, the FDP (Free Democrats Party), took in 4.8%, which is below the threshold needed to be a part of the Bundestag (ouch) and so is not an option for Merkel to join up with again.
The Greens did well, garnering 8.4%.
And the Social Democratic Party (SPD) hauled in 25.7%.
The anti-Euro party, Alternative for Germany, also did not make the cut, with 4.7%.

The choice for Merkel then is whether to team up in a "grand coalition" with the SPD or try a new coalition with the Greens. The process to form a coaltion takes between 4-6 weeks.
What the election means for those watching currency markets is that all in all, the Germans liked Merkel's steady hand and is likely a vote for "more Europe" as the FDP (a more free-market ideology) and the anti-Euro party did not get enough votes to be represented in the Bundestag.
- Nick