Facebook Inc (NASDAQ:FB) introduced 360-degree videos to its newsfeed platform, allowing users to view a video from all directions. On Wednesday, the makers of Star Wars, NBC's Saturday Night Live, Go Pro and others published the first batch of "360-Videos" as marketing materials.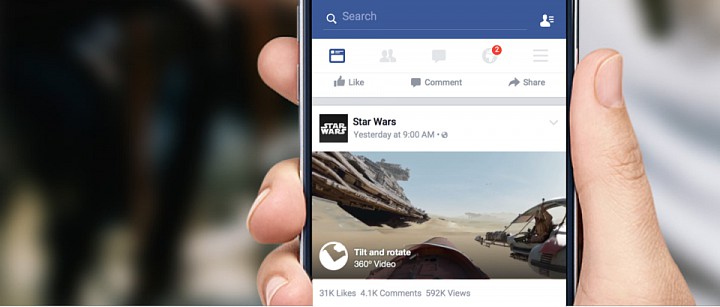 Users will get to see a war-torn wasteland of a far off planet in the Star Wars video and join the live audience during Saturday Night's 40th anniversary. The GoPro Inc (NASDAQ:GPRO) video takes users for a dirt bike joy ride in the Idaho desert.
Facebook's top product executive, Chris Cox, mentioned on his Facebook page that '360 Videos' is a "really cool experience," and it takes viewers "somewhere else," adding that...
More