Apple Inc. (NASDAQ:AAPL) is gearing up to launch the iPhone 6S and 6S Plus next week at a media event in San Francisco. But some users have received offers to "test the brand new iPhone 7" that will arrive in 2016. Don't fall prey to such exciting but dubious offers. The bad guys out there are trying to trick you into providing them your personal and financial information. Or they might be trying to install malware on your device.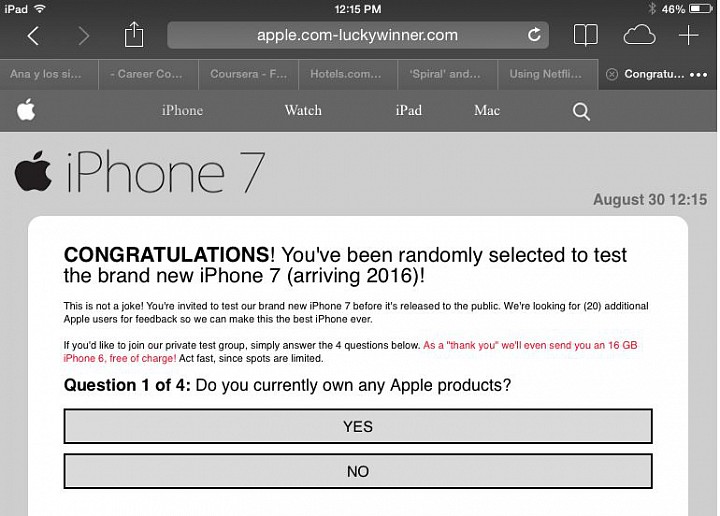 Signs that the iPhone 7 test offer is a scam
Something similar happened to a friend of Chron's Dwight Silverman. Silverman's friend was browsing a web forum on her iPad when she was greeted with a popup. The popup claimed that she was...
More