WTI H&S probabilities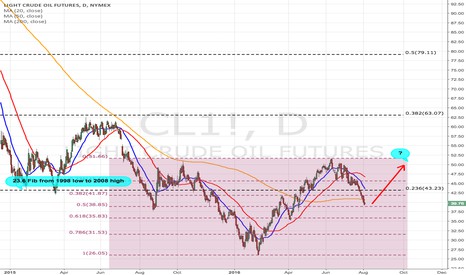 WTI price crossed downwards the 200 DMA (orange line) but is still above the 50% Fib of a possible reversed H&S pattern.
Above this 50% Fib (@ $ 38.85), probability for building this pattern remains.Under this Fib, it evaporates.
Crossing upwards the 200DMA with a large green candle is a buy signal - Target $ 50.
Then, after confirmation of pattern completion, we can move higher.