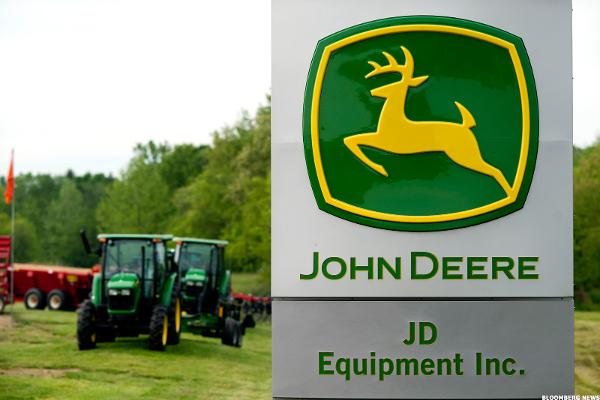 NEW YORK (TheStreet) -- Shares of Deere (DE) are down 2.41% to $80.24 in mid-afternoon trading after the company announced layoffs and lower sales expectations for the 2016 fiscal year.
The 120 employee-layoff at the East Moline, IL-based John Deere Harvester Works facility will be effective September 6. The factory currently employs about 1050 workers, meaning it will lose approximately 11% of its workforce.
Deere said it's downsizing to reflect "demand for products manufactured at each of its factories," as the...
More