May Rally
It's not a good year to "sell in May and go away".
Today (5/12), US stock indices rallied to start the week. The DJIA is making fresh record highs, and the S&P500 is approaching its record high made only last month.
DJIA
The DJIA has recovered from the 2008 dip beyond what many could have imagined at this stage of a slow economic recovery. From the 2008 bottom of 6470, it is now trading around 16680.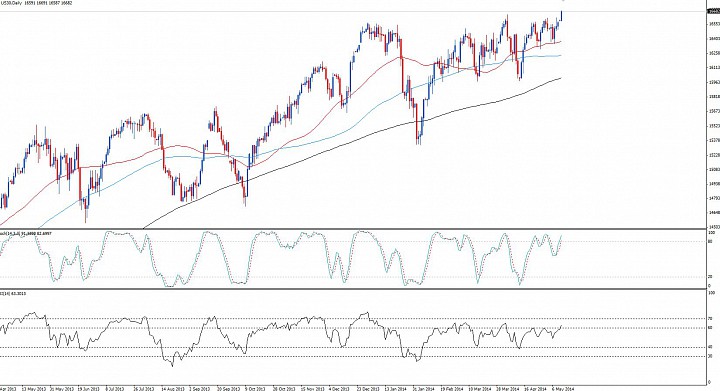 (djia daily chart, 5/12)

S&P500
The S&P500 has a similar look to the Dow, having weathered a January correction, and continuing to record highs in April.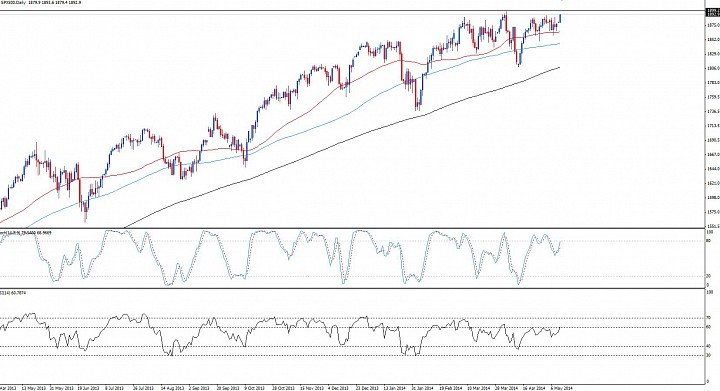 (s&p500 daily chart, 5/12)
It is start this week pushing toward that high around 1900. The technical picture shows a market with bullish momentum that is poised to break above this level to fresh highs as the DJIA did.
USD/JPY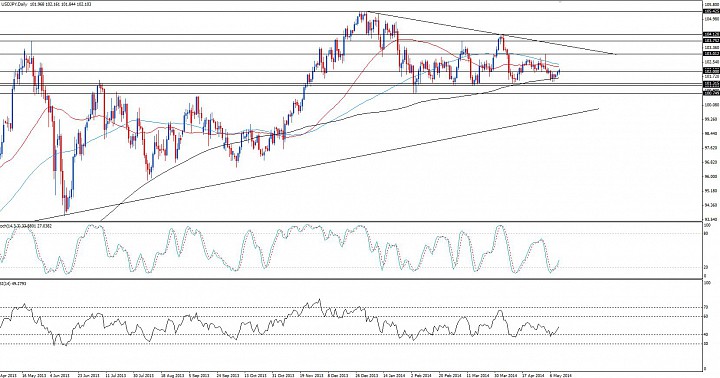 (usdjpy daily chart, 5/12)
Support, Resistance:
Based on the generally positive correlation between USD/JPY and risk appetite, USD/JPY has grounds to respect support in the 101.20-101.30 area, or the 100.75 2014-low.
As it pops up above 102 today, traders will turn the focus to the 103 area in the very short-term. Then if the market can further support USD/JPY above 102, it might be building toward the 103.75-104.12 highs. 
Bullish cycle:
The daily chart shows the stochastic reading coming up from oversold levels. This suggests a bearish cycle is over and a bullish one is developing, further building the case for the 103 level, and the upside risk toward 103.75-104.12 if USD/JPY stays north of 102.