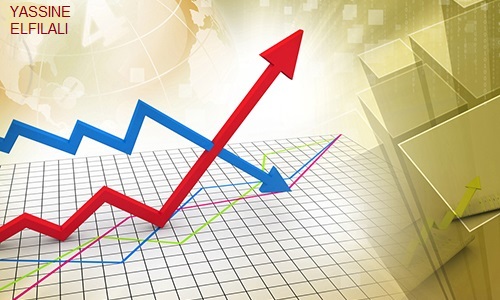 The dollar rose against the euro and the yen on Friday after the release of strong US employment report, which reinforced expectations for higher interest rates in the middle of the year by the Federal Reserve Board.
The Labor Department reported that the US economy added 257 000 jobs in January, much more than the expectations that have been waiting 234 000 function, was revised figure in December for up to 329 000 jobs from an earlier high of 252 000.
The unemployment rate rose slightly to 5.7% last month from 5.6% in December, while the percentage of dues in time and rose posts in January / January
He said the strong jobs report optimistic enough signal that Fed is on the right track to raise the near-zero interest rates early in the month of June / June
It has traded euro / dollar to hit 1.1316 in late trading, down 1.14% for the day. Dollar / yen rose by 1.35% to hit 119.12 in late Friday, the highest level since January 12.
The euro continued under selling pressure, with continued concerns over the Greek debt negotiations in effect on market sentiment.
And lowered the ratings agency Standard & Poor's rating Alaúitmana on Greece to (b) minus (b) late Friday, which is one notch above default limit, and kept a "negative" outlook, citing the possibility of further reductions of the categories for Greece.
In other trading, the Canadian dollar fell after a report of the United States optimistic about jobs and who came stronger than expected, overshadowing Canadian jobs report on the rise in the growth rate of employment.
Statistics Canada reported that the economy added 35,400 thousand jobs in January before enough time expectations that were watching from 5000, while the unemployment rate fell to 6.6% from 6.7% in December / December
USD / CAD rose 0.75% to hit 1.2526 in late trading, to this day.
The dollar index, which measures the strength of the dollar against a basket of six major currencies, was up 1.26% to hit 94.84.
During this week, the euro zone will issue reports on economic growth in the fourth quarter on Friday. As investors focused on inflation report issued on Thursday from the Bank of England as well as consumer confidence published data on Friday.