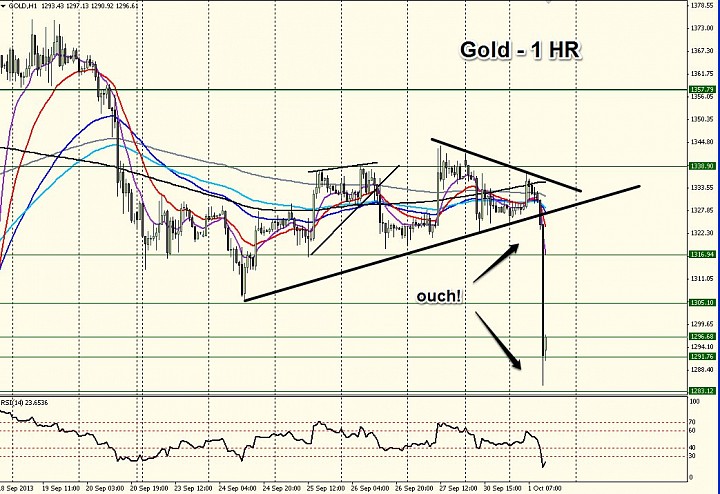 Gold sold off sharply in today's session, slicing through an upward sloping support trend-line, smashing through any buy orders down to $1300.

After falling below that handle, gold finally found some support - and $1284 may be the "selling climax" low for today's session (or maybe not..).

In any case, the $40 1-hour candle in early NY trading has blown out the recent ranges, and has put in a new low.

That is an interesting development for gold, so lets see the type of consolidation we may have here and whether today's move was an overreaction, or the start of more bearish pressure. 
- Nick

See the price action in Gold since this analysis was written by clicking on the chart below: