General Electric Co.'s health-care division expects drugmakers that produce cancer gene therapies to be reaping at least $10 billion in sales by around 2021, creating a booming market for the industrial giant's manufacturing equipment.
That forecast is based on projections that the number of patients treated with engineered cancer-fighting T-cells will break the 100,000 mark by then, Clive Glover, product leader of GE's cell therapy technologies division, said in an interview in London. GE is already supplying bioreactors that grow genetically modified T-cells for clinical trials and will help drugmakers expand production as the therapies come to market as early as 2017, he said.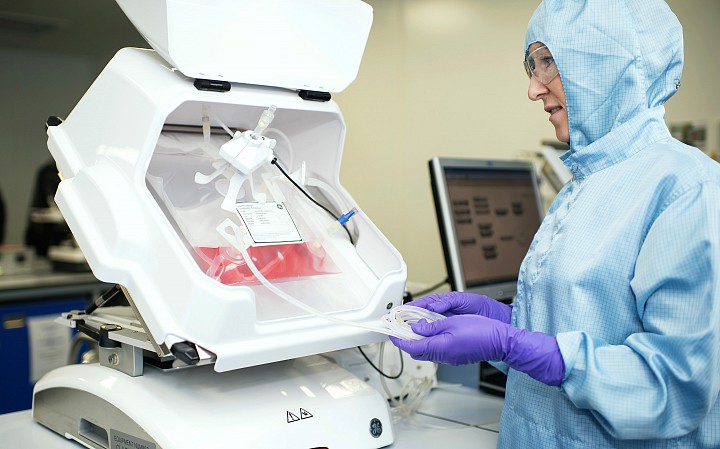 Engineering T-cells involves extracting them from white blood cells, genetically modifying them to target cancer cells, and multiplying them in a bioreactor before re-injection into patients. Leading companies developing such therapies include Novartis AG, Juno Therapeutics Inc., Kite Pharma...
More