Quarterly results from gyroscope supplier InvenSense (INVN) is helping the stock move higher, but this is not the reason the stock is up. The results were mediocre at best and the forecast uninspiring. Management's realistic expectations for the quarter ahead gives shareholders optimism.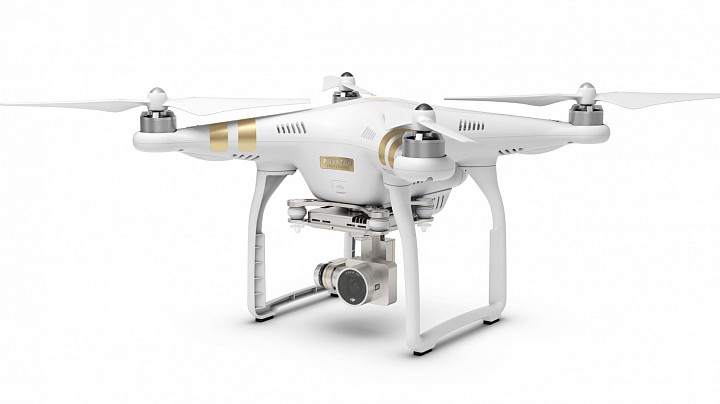 InvenSense acknowledged Y/Y hoverboard and drone sales were weaker this year. Drone demand is hitting an inflection point. GoPro launched the Karma and DJI is pushing ahead with quality products and mainstream prices.
Here is my track record on InvenSense Calls: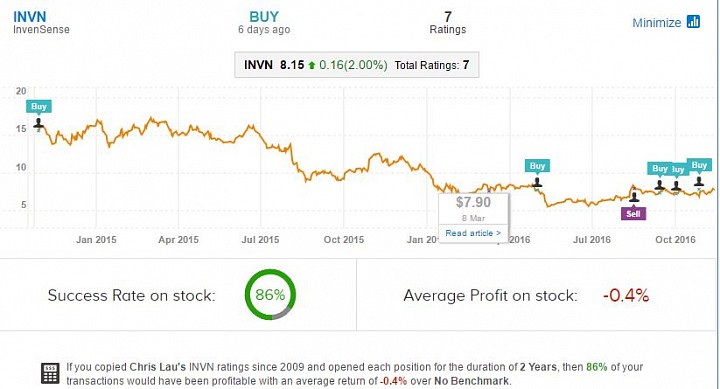 On a marketplace roundtable posted this past weekend (November 13), I said:
"If the Nasdaq corrects, it will happen if markets as a whole correct. Investors cannot time the market. Instead, look for trends in technology. IoT (Internet of Things), especially its application in the automotive sector, wearable devices, and VR/AR will grow again in 2017. Drones will struggle (read InvenSense's (NYSE:INVN) earnings transcript), 3D Printing will lag further (though consolidation is possible), and networking spend will lag (see Nokia Networks' lowered revenue guidance)."
InvenSense is in the early innings of a turnaround. Watch this stock.
<!== INSTRUMENT %% %60% ==!>