Yesterday, Chicago Bridge & Iron (CBI) plunged 27% after announcing a massive, unexpected loss and getting rid of its dividend. Normally, we're ones to go shopping for bargains, but we might sit this one out.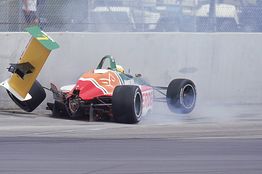 And we aren't the only ones. Credit Suisse analyst Jamie Cook and team, for instance, maintained their Neutral rating on Chicago Bridge & Iron while nothing "the market will remain concerned and rightfully so." They explain why:
CBI announced that the company is undergoing a corporate and operating...
More