Costco (COST) "head-faked" investors. AMZN is still a worry:
AAPL, Apple Inc.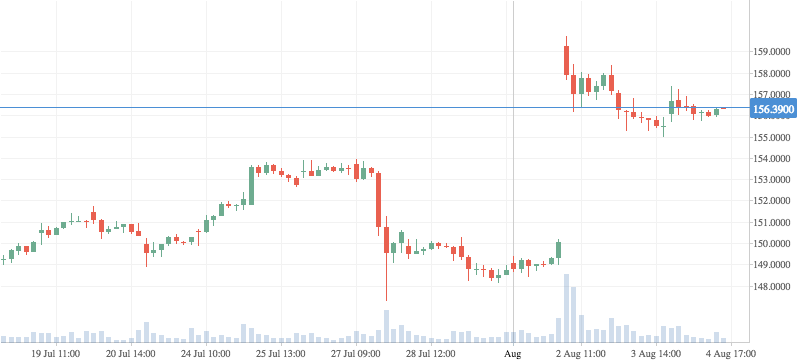 Rite Aid (RAD) bulls have left en masse. The August pump did not follow through:

RAD, RITE AID CORPORATION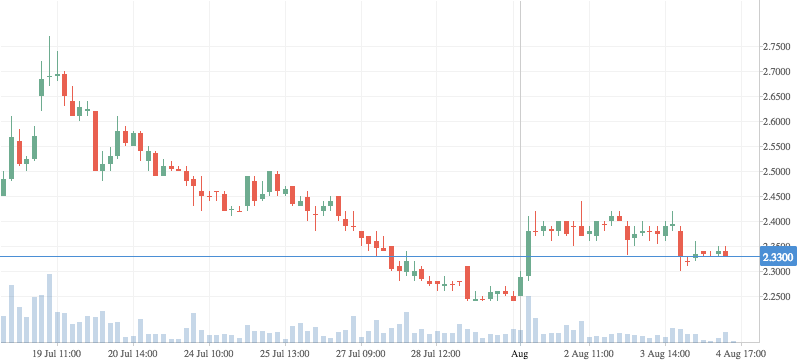 JD is recovering:

JD, JD.COM INC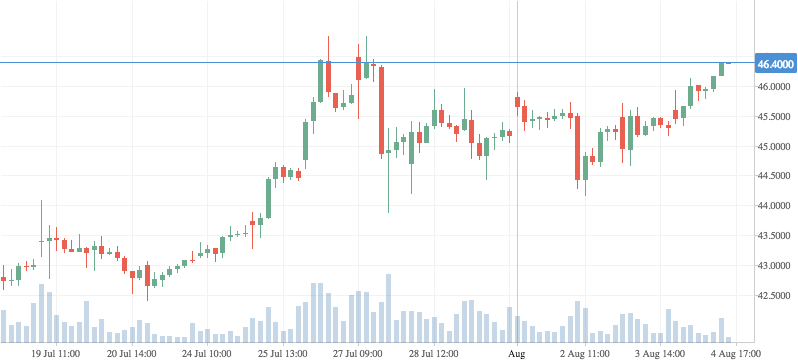 Mylan fell along with TEVA and VRX...and ENDP too. Generics are out of favor now:
MYL, Mylan Inc.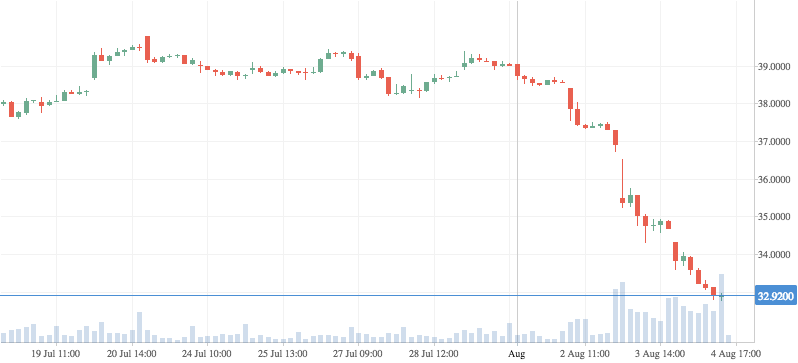 Amazon.com (AMZN) looks like a it topped out at $1080. Will it see $1000 again?

AMZN, Amazon.com, Inc.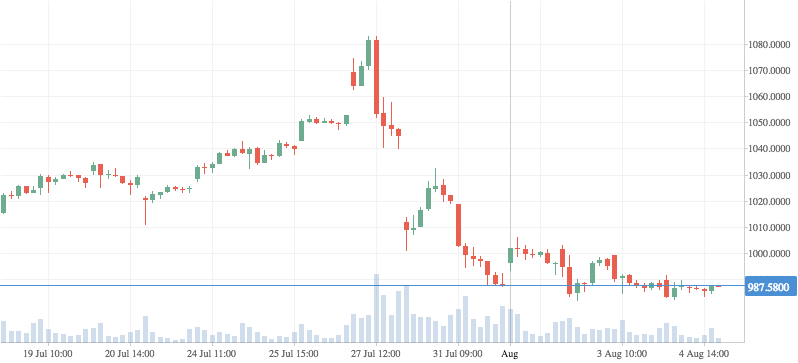 AMZN is taking market share but not market profits. That does not bode well for investors.
BlackBerry is sub-$10 as predicted. Software sales aren't taking off. CEO John Chen made a critical error of ignoring the merits of DTEK60 and KEYone. Instead, he left TCL and partners to push sales. They're not doing a good job:

BBRY, BlackBerry Limited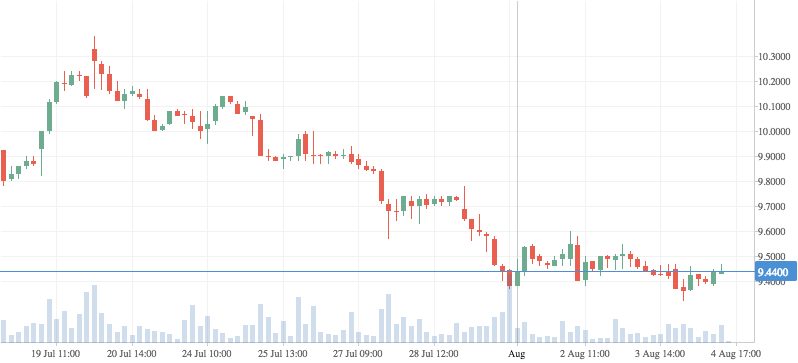 What good is making a great, secure, smartphone but not collecting on the royalties? It's not a good business strategy.
SQ and fintech stocks are stalling:

SQ, Square Inc