AUD/JPY has shown a very healthy bullish trend since May's low at 93.04. Price action looks poised to test the 2014-high at 96.60, but it is retreating to start this week from the 96.32 high.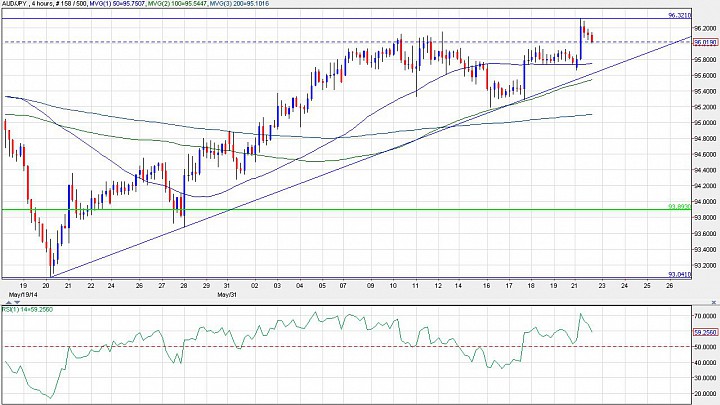 (audjpy 6/23, 4H chart)
The bullish structure remains intact unless price breaks the month long rising trendline, which would probably take a break below 95.60 if it happens early this week.  However in a bullish market, price should probably find support in the 95.80-96 area.
Note in the 4H chart that the RSI tagged 70 earlier in June. Then after dipping to 40, it was able to bounce off this level to tag 70 again. This reflects persistent bullish momentum. That doesn't mean there won't be any bearish corrections, but we can say that the momentum is pointing AUD/JPY towards challenging that 2014-high.