The GBP/JPY has broken out of its consolidation zone between 160.45 and  161.65, and pushed as high as the 163 handle in today's (Wed) session.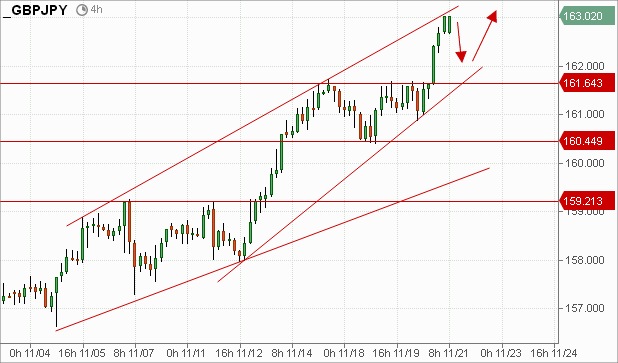 The move is buttressed by the storyline that the BOE may be closer to raising interest rates than the market expected - and follows the BOE Inflation Report that came out last week, that got the ball rolling.
Today's highs are multi-year highs, and we have to look at the weekly charts to get a sense of where we may be going to next. I wrote about this pair on
Nov. 14th - GBP/JPY - Looking at 2009 High as Medium Term Upside Target
and we are already close to that medium term target.
While I can see some pullback coming around that level, the new key level for support will be our old resistance level near 161.65 after which we may go into a sideways ranging pattern. However, if the macro catalysts continue to favor a further rally, we could be looking at a protracted move.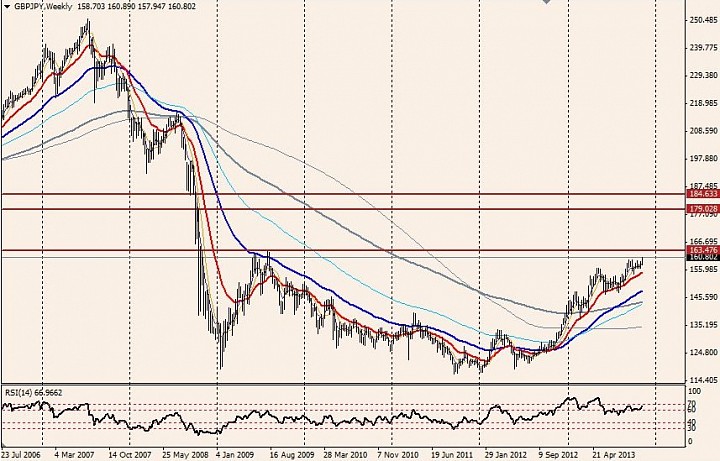 Here's the weekly chart I posted on Nov 14th with some possible long term upside targets. Now, its obviously not going to be a straight line to a level like the 179 handle, but its important to keep the long term in context when trading the shorter term. At this point, its probably prudent to take on a "buy any dips" posture, until the macro "story" changes.