$RIG
, TRANSOCEAN LTD / H1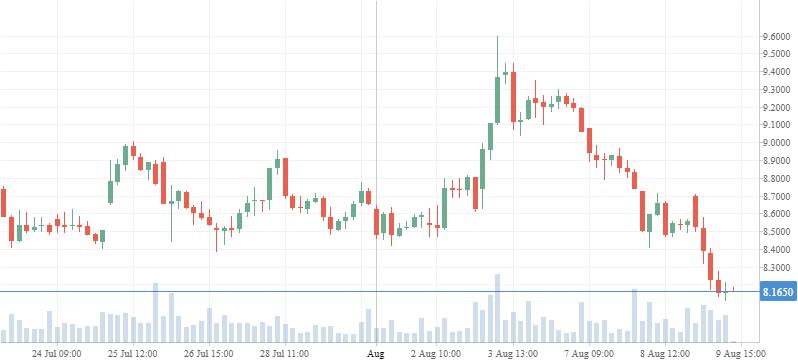 $VXX
, IPATH S&P 500 VIX S/T FU ETN / H1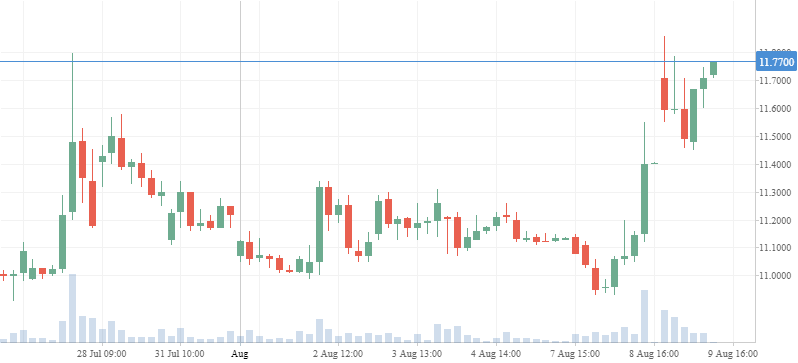 Above: VXX

Volatility (VXX) is picking up again after years of its absence. Is the Trump/North Korea escalation for real? Better to buy defense stocks like LMT, BA than to buy Volatility.
AMD failed to hold the $13 level and is off slightly from the $15 peak. AMD topped expectations but some analysts are bearish on the stock.
$AMD
, ADVANCED MICRO DEVICES / H1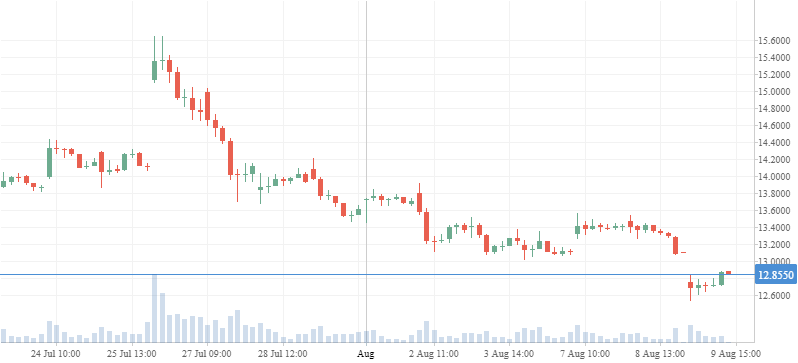 No one noticed but Intel – INTC – rebounded. Core i9 will still make money for Intel. AMD's Threadripper is a fierce alternative but INTC still has an edge in marketing and established channels.
Teva Pharma (TEVA) continued its free-fall. Where's the bottom?

$TEVA

, TEVA PHARMACEUTICAL-SP ADR / H1

Valeant – VRX – is sub-$15 following a good ER. Accumulate.
Mylan – MYL – bottomed out at $30 before bouncing back. The light outlook is priced in the stock.
SNAP bottomed out at $12. Will it fall to $12 again after the ER? Stay tuned.
RIG got an upgraded but the stock is down. Drillers are out of favor.
DIS is a real loser today. Its attack on NFLX will hurt everyone but pay off in the long run.
Ford. Still a losing investment. The dividend attract value hunters but F under-performs.
What are you trading right now?
Login to vote. Use StockTwits to login.