An important moment here for the USD/CAD:
<!== INSTRUMENT %% %1440% ==!>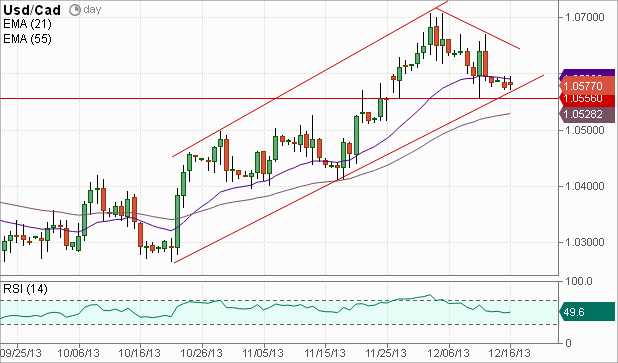 The pair has been in an uptrend over the last 2 months and we are currently coming up on the support trendline of that upward channel.
At the same time, the pair has had some topping action and is approaching a key pivot at 1.0555, and area that held as support twice over the last few weeks.

Do we find support at these 2 key technical areas (horizontal pivot and upward sloping channel?). This would mean a move back towards 1.07 or beyond.
However, if we have a break through the support, then we can open a move towards key pivots including 1.05 and 1.04 in a deeper retracement.
The key macro news is what the Fed decides right? The thinking would be if FOMC holds off on taper then the USD would weaken, and if FOMC decides to taper, the USD would strengthen.
The same kind of thinking is likely to infect the commodity space - including oil - which usually carries a strong correlation with the CAD.