Once again, gun buyers defied analyst expectations and set another record in October. The FBI reported that background checks conducted by its National Instant Criminal Background Check System recorded more than 2.3 million investigations performed during the month, 18% more than in October 2015 and 17% more than this past September, when Wall Street downgraded Smith & Wesson Holding (NASDAQ:SWHC) stock because peak demand had apparently run its course.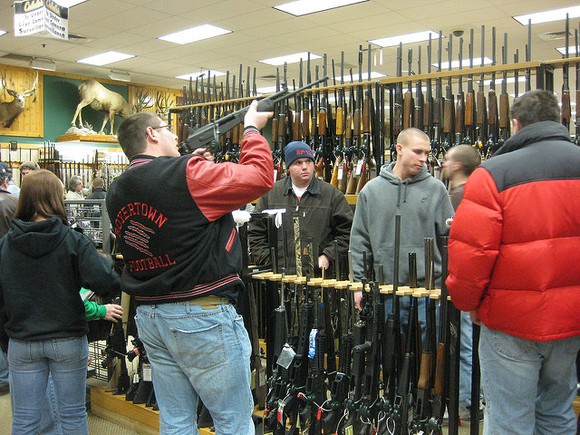 Although the firearms industry proved analysts wrong, in light of Republican nominee Donald Trump's upset victory in the presidential race -- and the subsequent sell-off in gun stocks -- it is right to ask just how much higher can gun buyer demand run?
Not looking at the big picture
The problem, of course, with Wall Street's analysis was they missed the anomalies that were occurring in individual criminal background-check numbers. An FBI computer upgrade caused Kentucky to opt out of reporting full data for August, and September's numbers were delayed, meaning the full picture wasn't being seen. Other states as well had abnormally low numbers, leading the National Shooting Sports Foundation to say it didn't have confidence the data was correct.
October's numbers were something of a reversion to the mean, but they might have been distorted, too, this time to the high side. After all, Kentucky reports on average 120,000 checks every month, but last month it reported 173,000, probably from a backlog. Most of the other states with anomalies, however, all seemed to be back on track.
And according to some, Trump's electoral victory ought to serve as something of a pressure relief valve for gun buyers who were fearful that President Obama -- and Democratic nominee Hillary Clinton, should she have prevailed -- would enact strict laws on access to firearms. With Trump purportedly...
More