US equity markets have given up almost all of yesterday's irrational exuberance ramp gains in a perfect echo of last week's Wednesday/Thursday debacle. Bond yields are plunging - also retracing all of yesterday's losses (with 2Y -5bps since Friday now). Europe is suffering most as EUR strengthens (as it was the most popular carry trade against China), driving USD weakness and sending European stocks lower (DAX is dumping almost 3%).
US equities giving it back...
Bond yields plunging...
European stocks ugly with DAX dumping..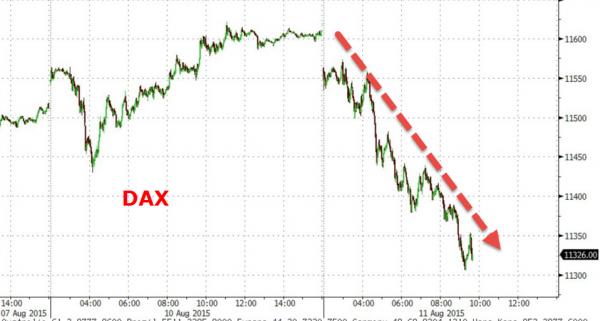 As EUR strengthens on massive carry unwinds...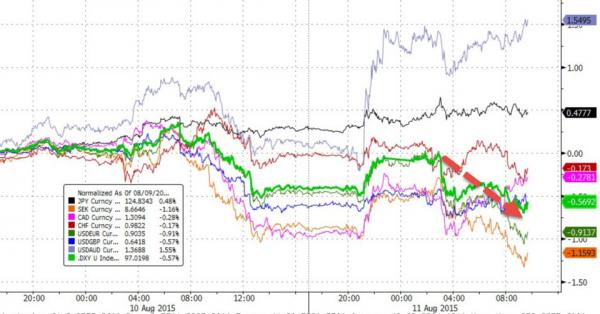 And finally commodities are seeing Crude and copper crushed as PMs bounce...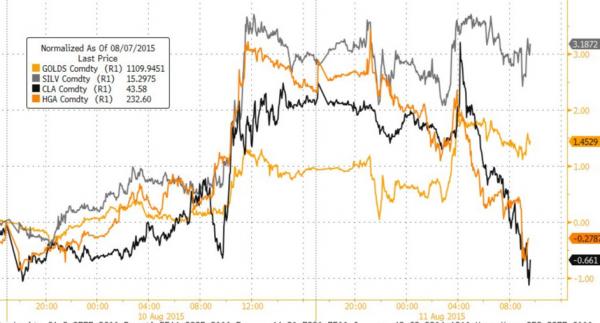 Charts:Bloomberg