While (hopefully) not high on the agenda of readers more interested in what Janet Yellen will say tomorrow (and thus leak today) one of the more anticipated media events of recent days was Caitlyn Jenner's new reality TV show "I am Cait" which premiered last night on E! and which supposedly chronicles former Bruce Jenner's adjustment to life as a woman and transgender spokesperson.
And while many were expecting blowout numbers from an America addicted to brain candy and passive-aggressive exhibitionism, the results were enough to inspire confidence that there may be some hope yet left for the United States.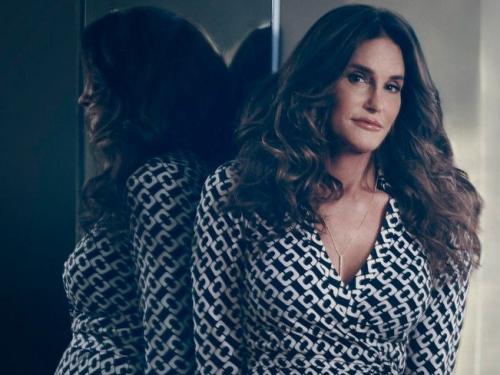 On one hand, TVline reports that "I Am Cait" topped Sunday cable rating with 2.7 million total viewers and a 1.2 demo rating - on par with Keeping Up With the Kardashians' most recent season premiere and leading the night in the demo (tying Adult Swim's 11 pm Family Guy rerun).
On the other, according to Reuters, despite its impressive Sunday-night cable topping viewership, the number of people who tuned in was a vast drop from the 17 million people who watched the former Olympic champion come out as a transgender woman in an April TV interview.
It adds that "the first episode was no ratings bonanza. According to Nielsen data, almost three times as many Americans watched "Celebrity Family Feud" on ABC that night. The audience for "I am Cait" also suffered a marked drop from the almost 8 million people who watched the ESPY awards show on television two weeks ago on which Jenner, 65, was presented the Arthur Ashe courage award."
Not surprisingly, according to Nielsen Talent Analytics, which surveys about 1,000 Americans on a weekly basis, Jenner's transition has not been universally welcomed, especially among older Americans. Then again using shock value to further a (well paid) personal agenda is nothing new: Donald Trump is currently using it with great effect and crushing the presidential primary field where nobody is quite sure how to respond to what some have said is the biggest trolling of the country by a presidential candidate in history. Which considering how broken the left-right political model is, may have come just on time to force America to re-evaluate just how applicable a "representative" political model that mainly panders to corporations and bankers actually is.
And back to Bruce, pardon Cait, her "offensiveness" rating has gone from 16 percent to 26 percent since the initial coming-out interview in April, according to Nielsen, although those under 34 years old were more likely to consider Jenner successful (38 percent to 42 percent) and a role model (13 percent to 19 percent) now than a year ago.
So maybe not hope for all, but some hope still.
But don't cry for Bruce: his show is sure to eventually become a monetary goldmine rivaling that other exercise in celebrity trolling, "Keeping Up With the Kardashians." According to Business Insider, a 30 second ad spot in the premiere cost between $90,000 and $200,000, approaching the $344,000 which category killer "Big Bang Theory" charges for 30 seconds of its ad time.
This means that Caitlyn's take home from each episode is certainly in the hundreds of thousands of dollars, if not higher.