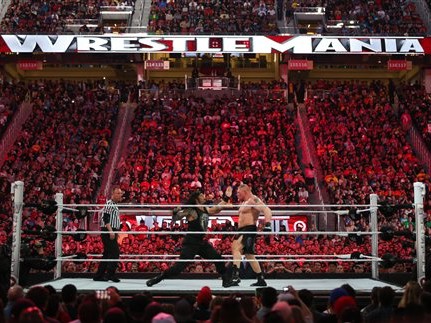 (WWE wrestler Roman Reigns throws a punch at Brock Lesnar at WrestleMania 31, on March 29, 2015, in Santa Clara, California.AP/Don Feria)
ESPN has been bleeding subscribers over the last three years. So, in a bid to stem the losses, the sports network is beefing up its coverage online.
It announced on Thursday that it is launching professional-wrestling coverage on its website, adding a vertical dedicated to World Wrestling...
More