Today was a pretty important day for Canadian macro data as we got to see inflation and retail sales figures, giving us insight into prices and consumer spending.
The main takeaway is most likely the CPI release which showed a flat 0.0% month-over-month headline reading, and a decline of 0.1% when looking at core inflation. Both were lower than forecasts and will only buttress the very dovish case that the Bank of Canada has been making.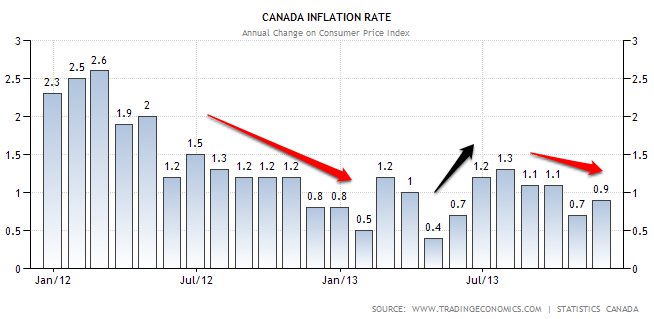 Here's what the annual inflation looks like in Canada. While it moved up from 0.7% to 0.9%, its still far below what the central bank wants - around 2%.
Looking at retail sales, its a bit of a muddied picture. Overall sales were down 0.1%, but core retail sales - which excludes cars - rose 0.4%. While that latter bit is positive, cars (after houses) are biggest purchase that a household makes and weakness suggests that consumers are not comfortable making long term purchases.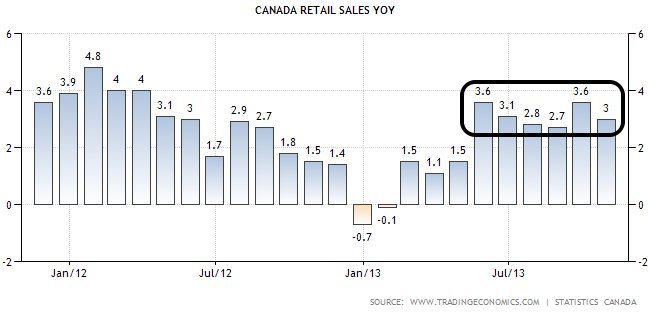 Looking at the annul rate for retail sales, the 3% gain was not terrible, but it remains at around the same average pace  of the last 6 months, which hasn't been strong enough to really kick start the economy enough to produce inflation.
All in all, this data is likely to keep the BOC dovish, and pressure the CAD all else held equal. The CAD was indeed weaker, sliding against all its major rivals in today's session.