An Atlas 5 rocket lifted off from Florida's Cape Canaveral early Wednesday to put a brand new communications satellite into orbit for the U.S. Navy. The huge rocket was manufactured and launched by the new United Launch Alliance, a joint venture between Lockheed Martin Corporation (NYSE:LMT) and The Boeing Company (NYSE:BA).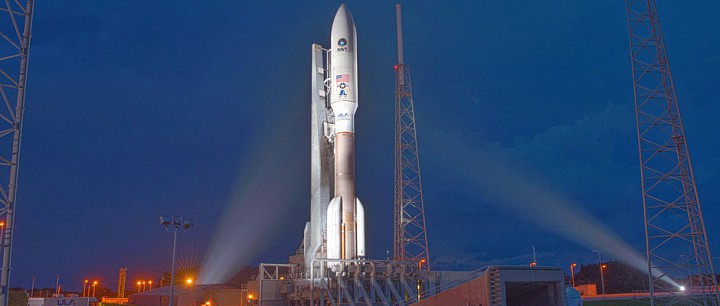 The payload of the Atlas 5 was the fourth satellite in the U.S. Navy's Mobile User Objective System (MUOS) communications network, which will provide provide 3G-cellular technology to land vehicles, ships, submarines, aircraft and troops on missions all across the globe.
Details on U.S. Navy's new MUOS communication...
More